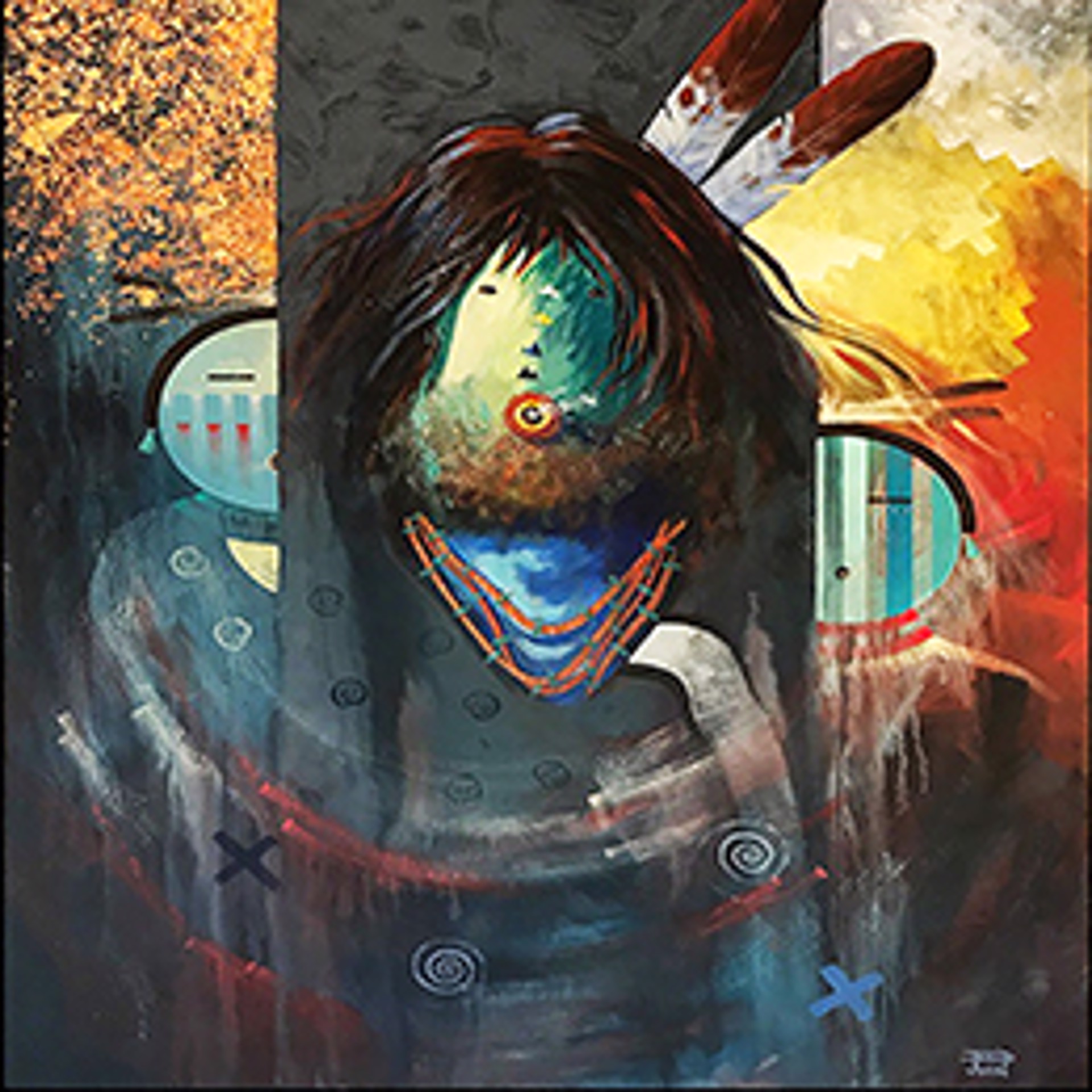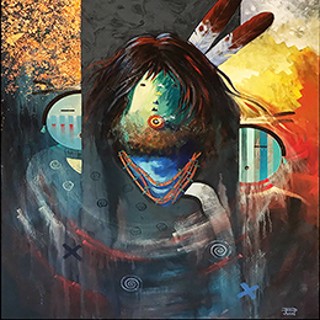 (1963 - )
Native American: Navajo
Educated at the renowned Institute of American Indian Arts in Santa Fe, New Mexico, David K. John was raised by his great grandfather, a medicine man. John grew up hearing the stories and teachings of his homeland. In his art, he expresses his own interpretations of his childhood learning with the utmost care and respect. John has won many awards for his paintings and masks, including awards at the Inter-tribal Ceremonial in Gallup and Santa Fe Indian Market.

A sense of peace impacts admirers of David K. John's paintings. Soft-spoken and humble, John adored his grandfather, a medicine man who instilled profound, spiritual beliefs in the young Dine. John spent much of his childhood attending healing events, from seasonal rituals to sand painting ceremonies where he often participated and was instructed by the most revered members of his culture, the medicine men.

"Many people cry when they look at David's work," says gallery owner Paula Rhae McDonald.

Making no excuses for his spirituality, John is specific about his use of color. Like most native American tribes, the Dine associate particular colors with the four directions: yellow-the west, white- the east, turquoise-the south, and black- the north.

John's characteristic messenger is the Yei Be Chei, an ethereal messenger to the Dine. Since exact replication of the sacred icon is taboo, he modifies the image to the satisfaction of his tribe's spiritual leaders. According to collectors, the alteration does not affect the impact of the painting's message.

John believes passing on strong teachings is critical to a better future. He instructs his son and daughter in the teachings he was given. At the same time, he encourages them with 21st century technologies. The children are already perpetuating tradition by selling their own artwork.
*
Read More