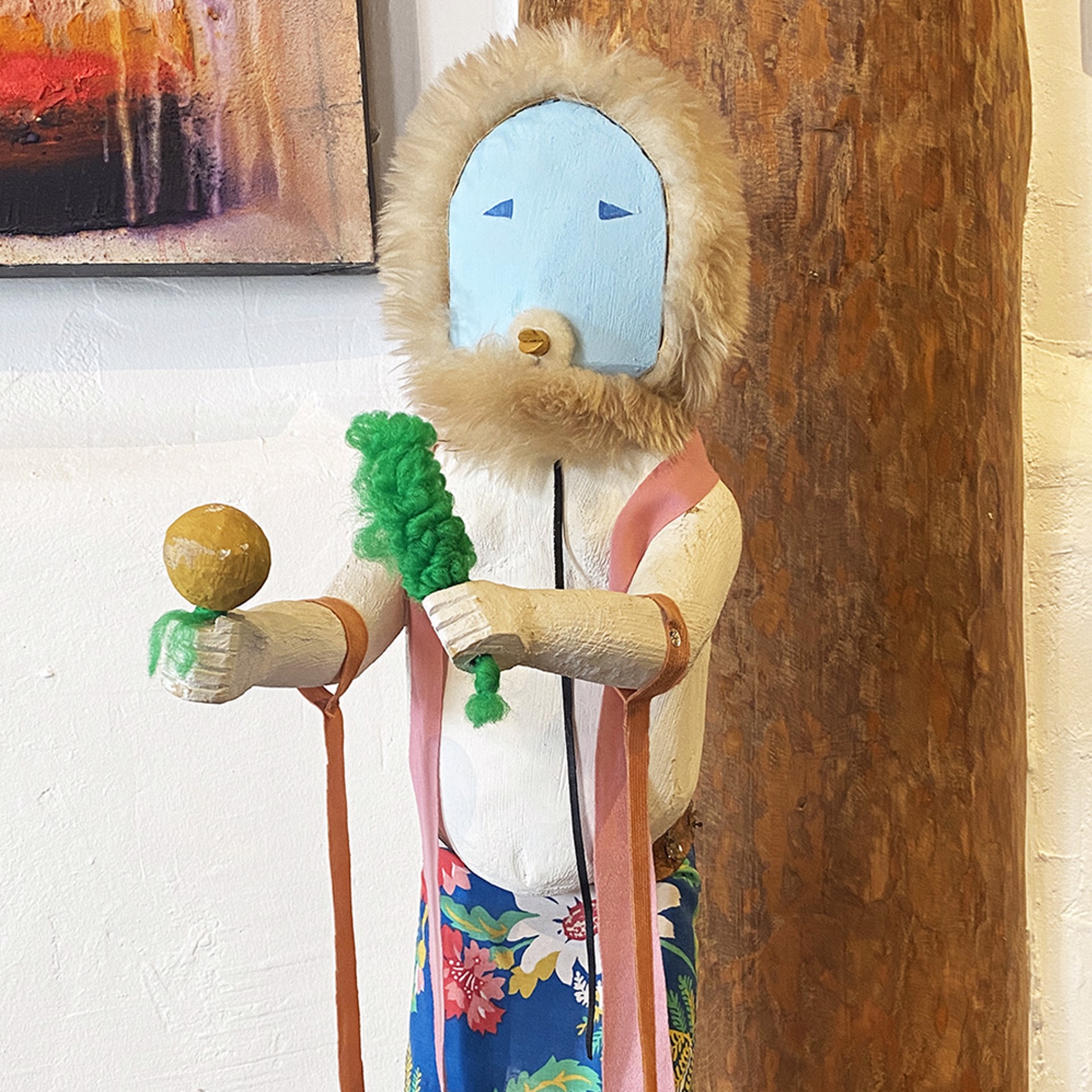 Wilfred Yazzi is a well-known, self-taught Navajo folk artist. As a "master" of "naïve," or "primitive" art, Yazzi displays total candor of technique and intent and remains unaffected by mainstream professional art.
Historical recordings of Navajo folk art date to the 1870s when it was noted that simple mud toy figures were being made. Recognition of the contemporary movement began in the 1960s with artists like Charlie Willeto and Tom Yazzie.
Wilfred Yazzi is probably best known for his chicken and ravens, and any discussion about Navajo folk art would be incomplete without mentioning chickens!
*
Read More