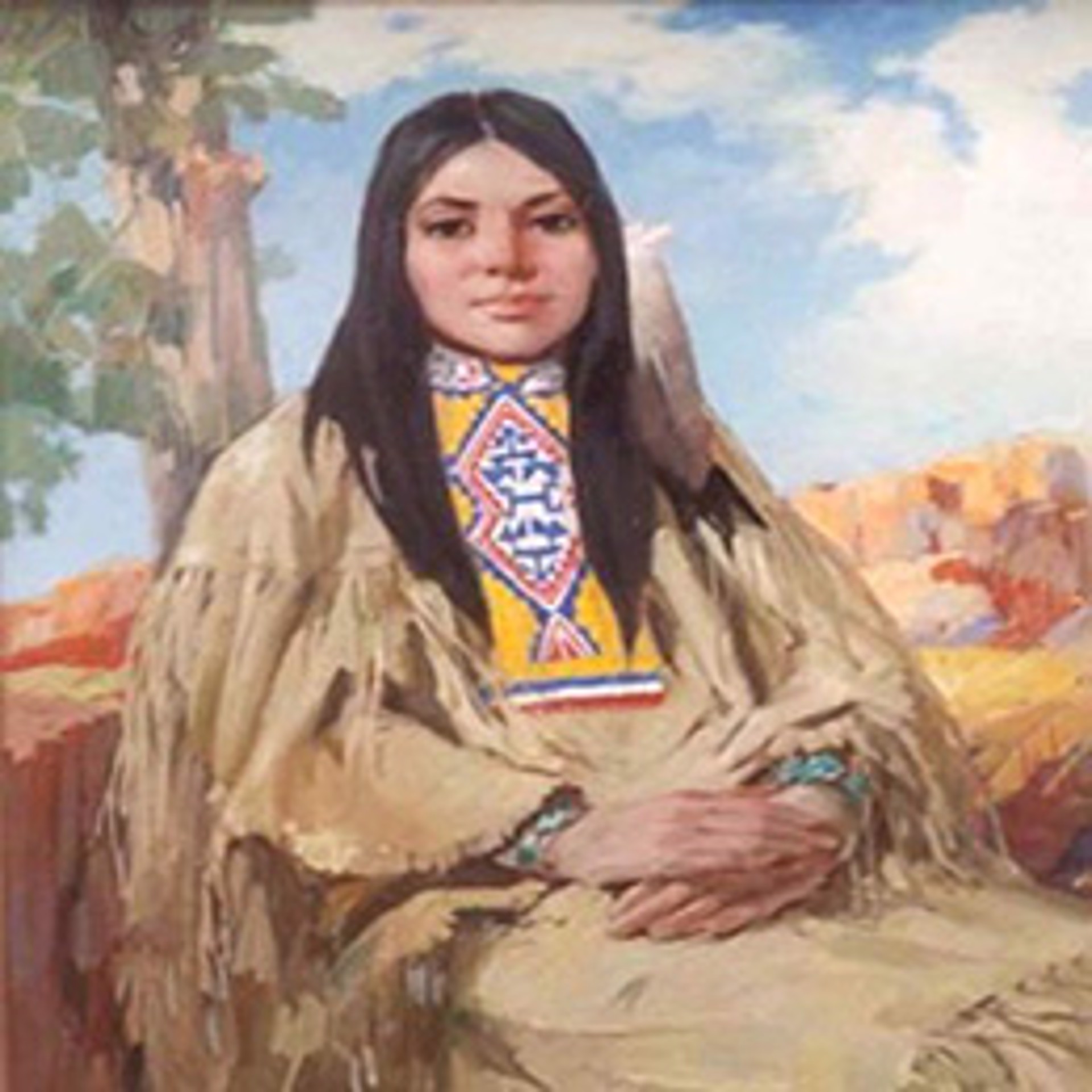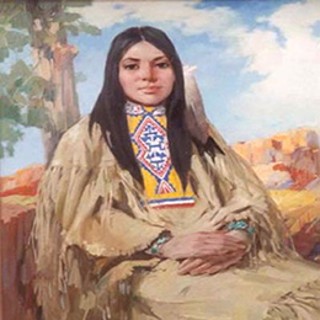 (1908-1992) Born in Belgrade, Yugoslavia
Vladan Stiha, a painter of Western American landscapes, Indians and cowboys, began his long, colorful life in Belgrade, Yugoslavia on October 18, 1908. His life would end three continents and eighty-four years later on April 25, 1992, at the end of the old Santa Fe Trail in Santa Fe, New Mexico.
Born into a family of artists, Stiha learned to draw and paint from his father. He began formal art education in Belgrade, then had the opportunity to study at The Academy of Arts in Vienna with Professor Karl Faringer, and later with Professor Carlo Saverri at the Academy of Art in Rome.
Stiha spent a total of twenty years in South America after Yugoslavia was invaded during World War II. Since their first choice of emigration, the United States, had its quota filled, Stiha and his wife Elena chose Buenos Aires as a first refuge. An impressionistic style emerged for Stiha during this period, inspired by his freedom and the colorful backgrounds of the Pampas and Gauchos, resulting in a vibrant expression of his individuality on his canvas.
Stiha's spirit was always searching, and after ten years in Argentina his friends in Brazil enticed him to relocate to Sao Paulo. The dramatic beaches and primitive marketplaces in Bahia captured Stiha's heart and he fell in love with the colorful peasants who filled his canvases with the rich colors of his pastel palette. He was then a mature artist, confident in his own style and technique, and it was during this period that he began experimenting with Cubism.
Stiha's studio and art school in Brazil was located across the street from the American Embassy. His reputation as a celebrated European and South American artist attracted the attention of the United States through the American Consulate, and the Stihas were offered citizenship. Their long awaited dream of immigrating to the United States came true when Stiha was 62 years of age and Elena was 66. After a short stay on the West Coast, they found their way to New Mexico, opening the Stiha Gallery at the historic La Fonda Hotel in 1971.
During their first year in the Southwest, the Stihas traveled from reservation to reservation, painting traditional Indian pageants and their reenactments of the arrival of settlers in covered wagons. These ceremonies were held in the spirit of healing the old wounds by "walking in the white man's shoes."
Stiha's ability as a colorist and portrait painter earned him a place in the collections of museums like the Smithsonian Institution, Washington D.C.; Museum of New Mexico, Santa Fe; Navajo Ceremonial Museum; Museum of the Southwest, Midland, Texas; Pioneer Museum, Colorado Springs, Colorado; Oklahoma Museum of Art, Red Ridges, Oklahoma; and Fort Huachuca Historic Museum in Arizona.
"The play of light on the deserts and the mountains of New Mexico exhilarates me. The shift and flow of the colors beneath the cloud sweeps mark the changing seasons with clean definitions and raise my mind to an understanding of the inevitable order of life." These words of Stiha convey the inspiration he found in his adopted Southwest. The luminous landscapes, colorful genre paintings of Indian pageantry, and portraits of Native Americans are the legacy he has left us, helping to preserve this page of history.
Read More