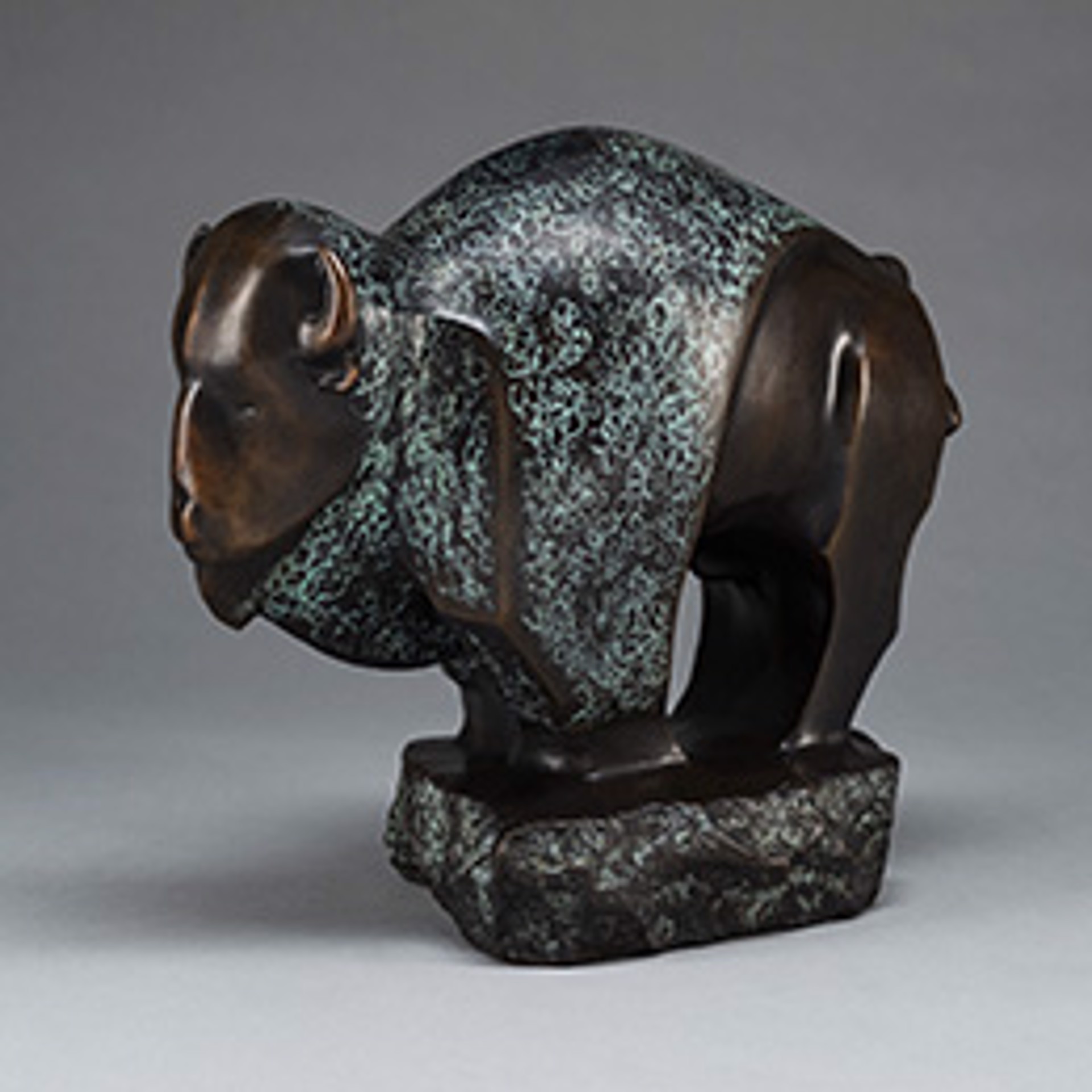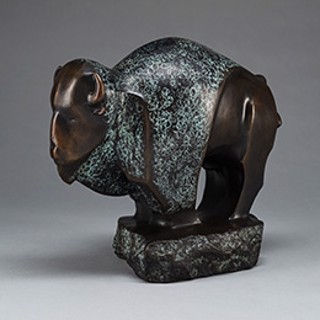 TONY LEE
Navajo artist Tony Lee grew up in the New Mexico Southwest, and as a young man received an Associate of Fine Arts degree from the Institute of American Indian Arts. Tony Lee has been a renowned, award-winning sculptor for the past thirty years. His exceptional sculpture has been purchased by private and corporate collectors nationally.
Tony Lee's interest in art developed while watching his parents crafting in the art of silversmith. Early in his career, Tony was privileged to be assistant sculptor to the renowned national award winning artist, Allan Houser, until his passing in the autumn of 1994.
Tony Lee has been involved with many selected exhibitions and has received a variety of awards and honors including First Place and Best of Show – "Midnight Chant" at the Fourth Annual Inter-Tribal Art Exhibition in Dayton, Ohio; Second Place – "Holy Mask" at the Tallasi Art Show in Tulsa, Oklahoma; First Place – "Flute Player & the Creation Dragon" at the Second Annual American Indian Art Festival in Dallas, Texas; Governor's Choice Award – "Navajo Medicine Man" at the Inter-Tribal Indian Ceremonial in Gallup, New Mexico.
*
Read More