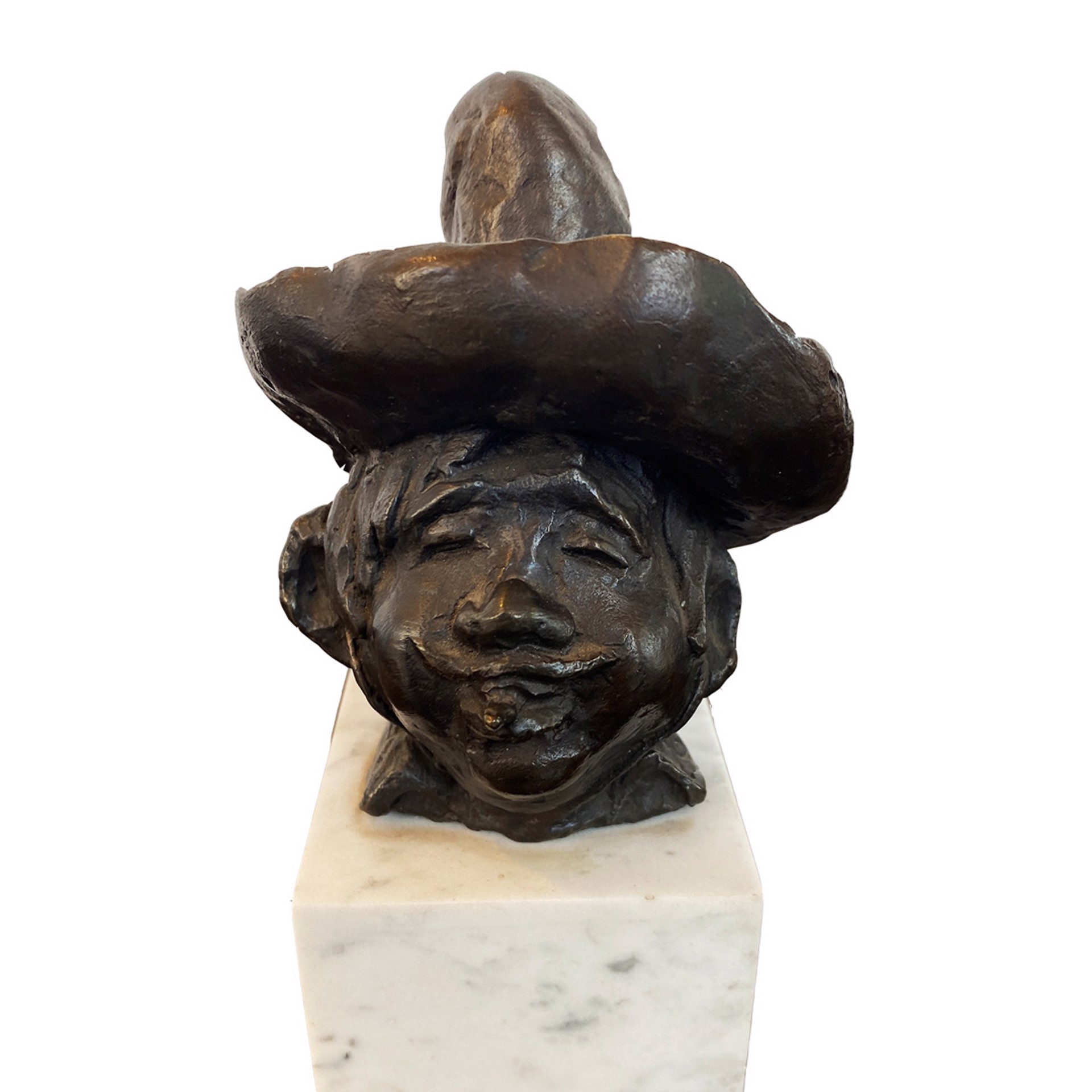 (1925- 2016)

Bronze sculptor and printmaker, Tom Knapp, who spent many years in Lincoln County, New Mexico, with his wife and fellow artist, Dorothy Bell, made his home in San Miguel de Allende, Mexico.

Dedicated to art and to his family, Knapp was prolific and successful in many forms of artistic expression, including bronze and wood sculpting, printmaking in linocuts and wood engravings, stained glass, mosaics and jewelry making.
Well-known figures in the Ruidoso, New Mexico, art scene in the 1980s and early 1990s, Knapp and Bell lived and worked in their home and gallery, a local landmark known as The Buckhorn in the valley east of Ruidoso Downs. Customers might drop in to view the art produced by the couple, then stay for a cup of coffee and conversation. The twosome also occasionally taught art classes at the Carrizo Lodge, which at the time was a popular summer hub drawing artists and would-be artists from around the country.
*
Read More