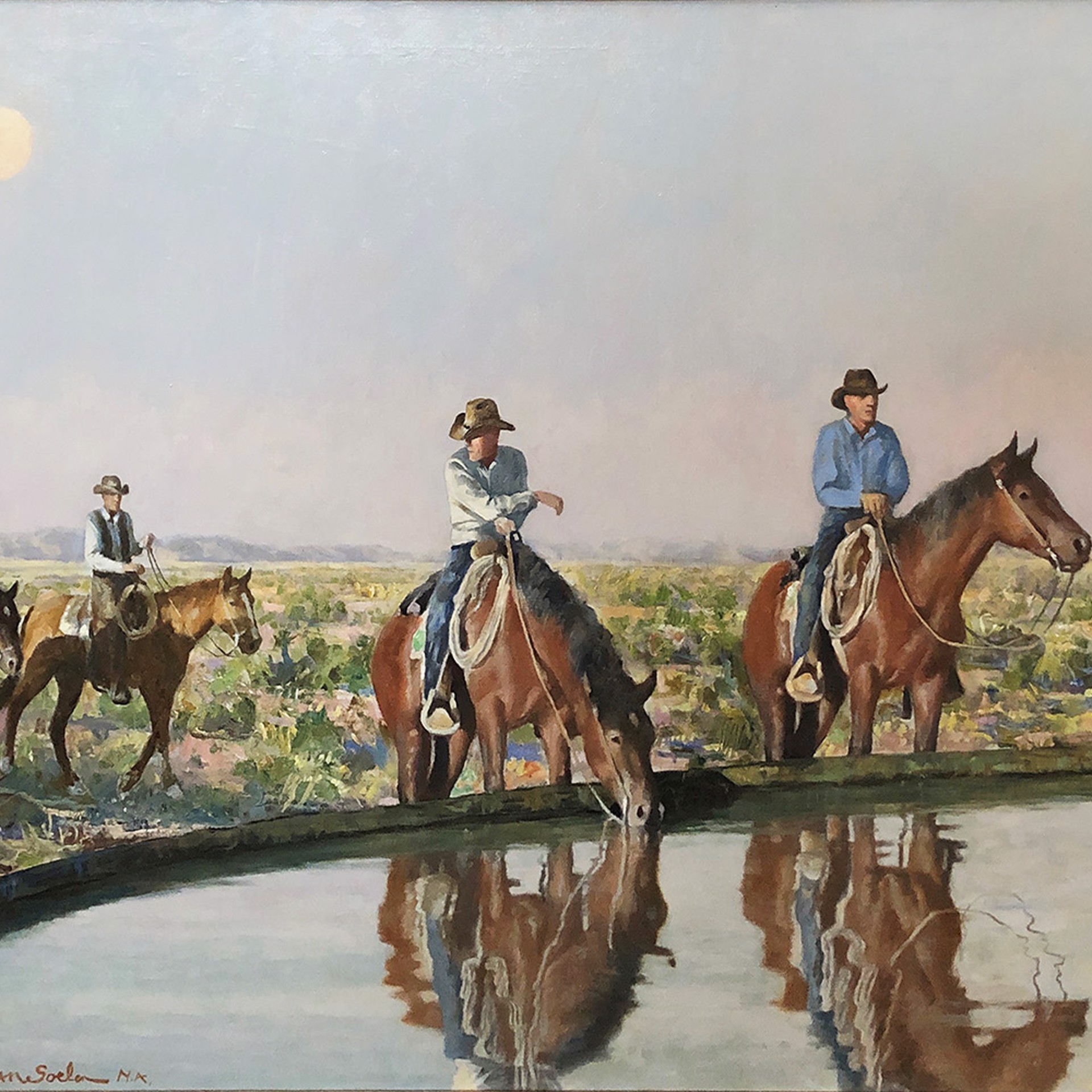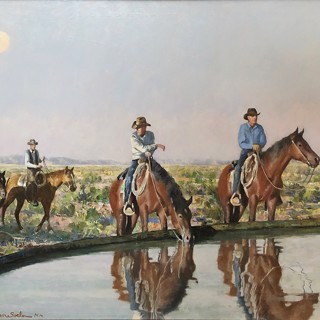 (1890 - 1964)
Theodore Van Soelen trained in art at the St. Paul Institute from 1908 to 1911, and then attended the Pennsylvania Academy of Fine Art, 1911-1915. The Pennsylvania Academy awarded Van Soelen a Cresson Traveling Scholarship which enabled him to tour and study in Europe in 1914 and 1915.
Shortly after launching his art career back in the United States, Van Soelen headed west, seeking relief from tuberculosis. After spending time in Utah and Nevada, he settled in Albuquerque, New Mexico in 1916. Working as a commercial illustrator, he also began to sell his fine art paintings. To acquaint himself with the people and landscapes of New Mexico, Van Soelen spent time in the small towns and ranches of the region. Early on, scenes of ranch life became his favorite subjects.
Van Soelen painted in a detailed, realistic style with a slightly muted palette and strong draftsmanship. Though most famous for his ranch-life genre paintings, he also produced several popular lithographs on cowboy themes.

He was a Fellow of the National Academy and exhibited in various juried exhibitions including the National Academy, the Metropolitan Museum of Art, and the Chicago Art Institute. In 1960 he was named Honorary Fellow in Fine Arts by the School of American Research.
Read More