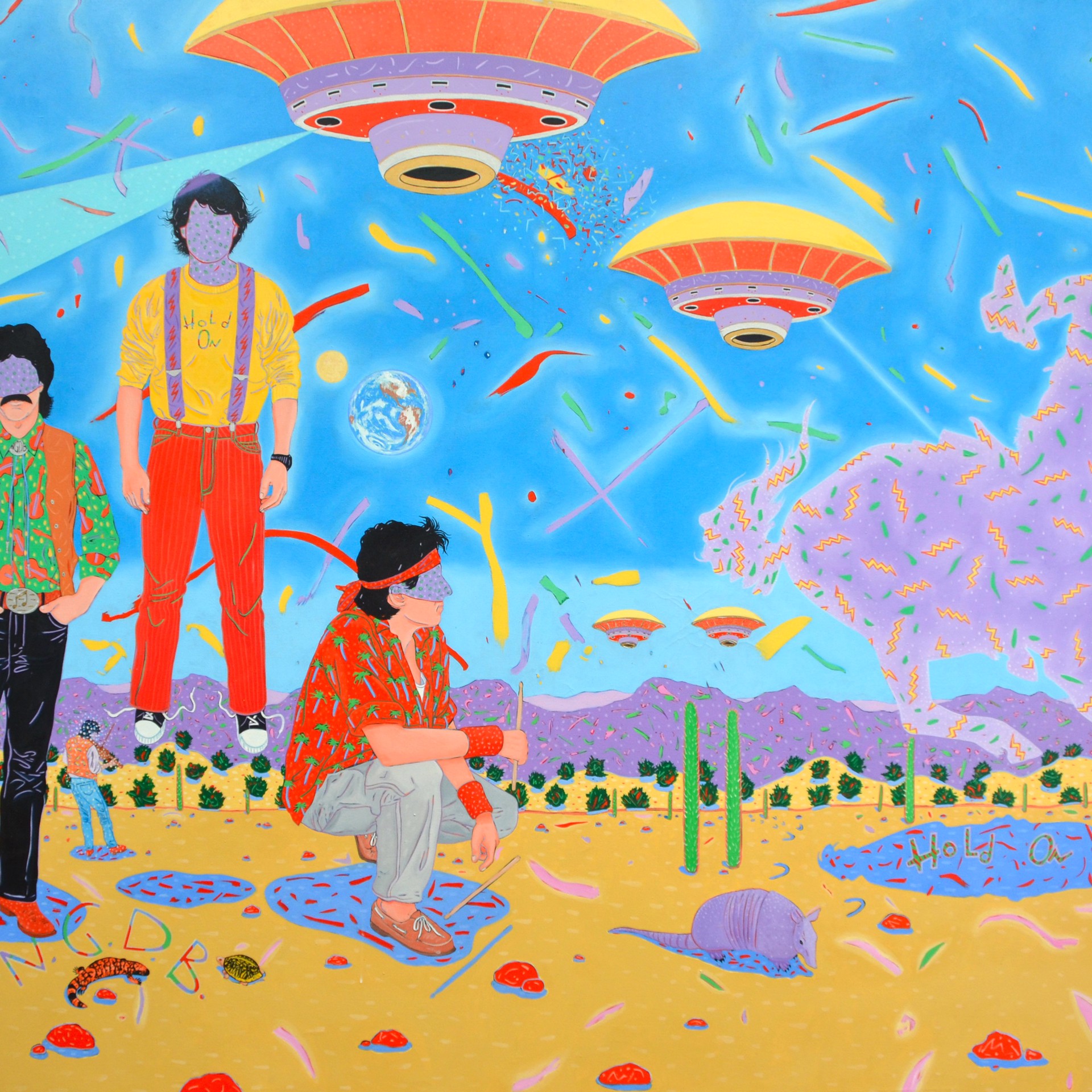 Stephen Rosser is a contemporary painter and printmaker who grew up in Oklahoma. After graduating from Southwest Oklahoma State University and the University of Tulsa, Oklahoma, he spent time in Santa Fe, New Mexico. In the 1980s and 1990s, Rosser gained the representation at art galleries across the nation.
Rosser is particularly well known for his series of paintings entitled The Cowboy and the Indian Wild West. The artist employs imagery from the environment of his rural upbringing using traditional art tropes in unexpected ways while also incorporating humor and visual puns. His four-block woodcut, Thinking Cowboy, for example, presents the central figure of a cowboy in the pose of August Rodin's well-known sculpture entitled, The Thinker.
Stephen Rosser has painted professionally for thirty years. His art is to be found in the permanent collection of the Oklahoma State University Art Museum as well as other private and public collections.
On the door to Stephen Rosser's studio is a quote by Gustave Flaubert; " Be regular and orderly in your life so that you can be violent and original in your work."
*
Read More