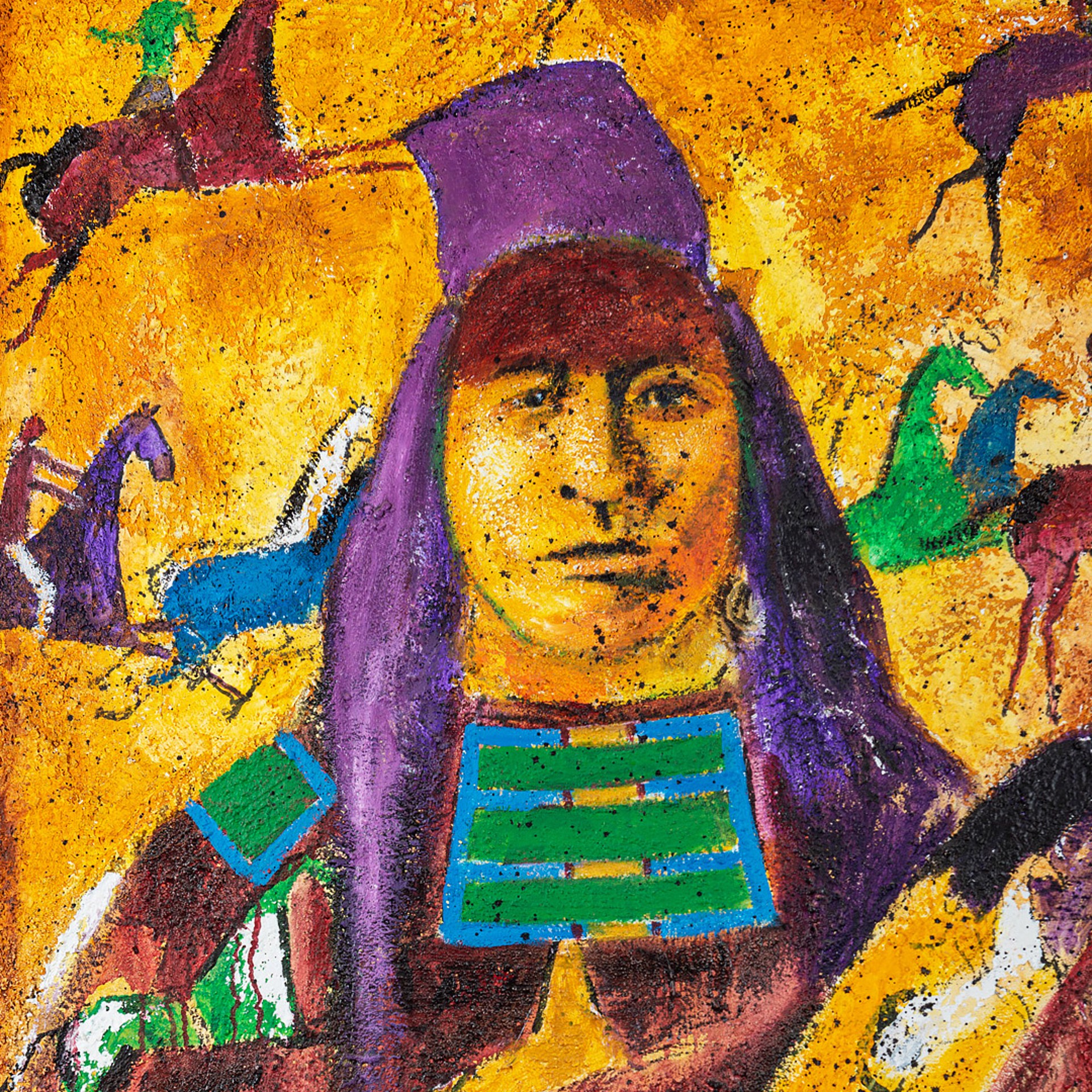 Stan Natchez

Born November 14, 1954.
Stan Natchez (Shoshone-Tataviam) had an artistic epiphany when he interpreted a sheet of uncut dollar bills as ''the new buffalo hide'' and painted on it the image of a buffalo hunt. He soon expanded the idea to painting on pages from the Bible and telephone books and on stock certificates and other documents. That cultural stamp, often involving money and the American Flag, is combined in his paintings with traditional Indian and landscape images.
Like many of his cohorts, Natchez takes on subjects with anger potential but portrays them with humor and a painterly finesse. When he was a child, his grandmother schooled him in the traditional beadwork that adorns dance costumes and taught him to hold bitterness and hatred as a disease.
Natchez, who earned his bachelor's degree at the University of Southern Colorado, had a boost the day Fritz Scholder visited him at the studio to encourage him in his paintings. He loves reading the literature of the world as much as participating in Indian dances and singing the old songs."
Read More