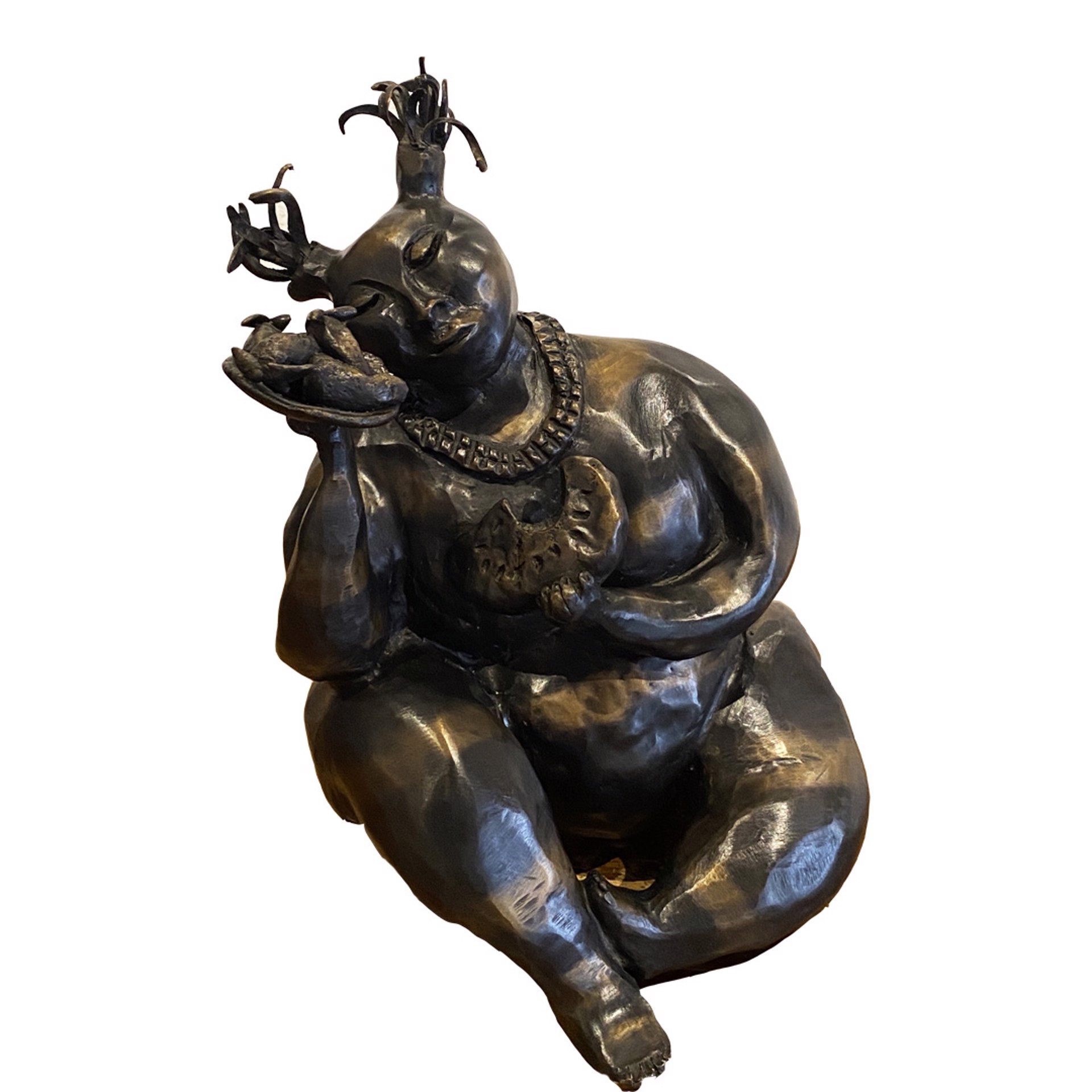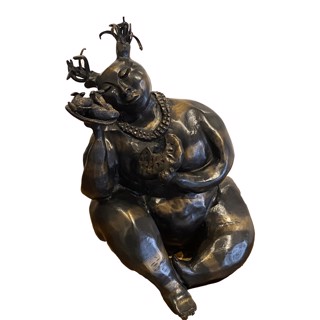 "The clay has taught me to be patient, to grow, to respect what was given to me and what I can give back. It has brought me livelihood, it has brought richness to my life."
The clay came to Sharon Dry Flower Reyna in childhood. She descends from a lineage of potters including her grandmother. In her early 20s Sharon became more formally acquainted with the medium in her studies. Sharon Dry Flower discovered a container of micaceous clay and two black polishing stones left after her grandmother's death. "At that moment I made a commitment to Mother Clay." Ever questing after new artistic expression, she explored the possibilities of clay through more sculptural pieces in bronze.
After earning a degree in museum studies and three-dimensional art at the Institute of American Indian Art in 1987, Sharon Dry Flower experimented with new techniques. In 1992 the Southern Plains Indian Museum and Crafts Center hosted a solo show with an accompanying exhibition catalog of Sharon Dry Flower's work titled Creations from the Earth. She had another one-person exhibition at the Albuquerque Museum in which she introduced several figures from her Koshari series. One shows a tubby Pueblo clown eating a cheeseburger, another eats slices of watermelon; etc. "The Koshari's job is to bring humor and bless us with joy". Today she is known both for her pottery and bronze sculpture.
Sharon Dry Flower has shown widely and received high acclaim for her art including the Heard Museum, the Denver Museum of Natural History, the Museum of American Indians and Western Art in Indianapolis, the School of American Research in Santa Fe, and the Millicent Rogers Museum in Taos.
Read More