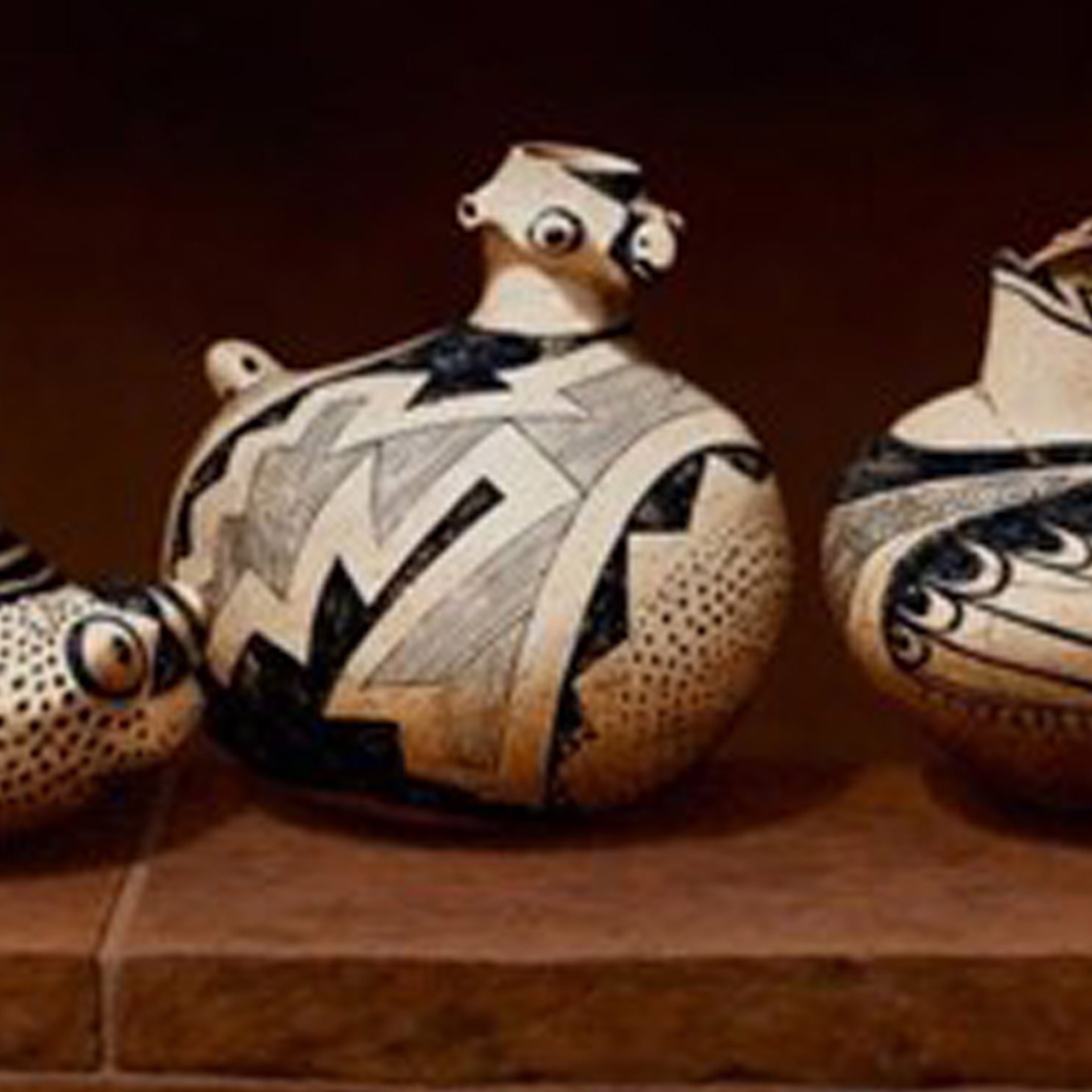 (1945 - )
Many of the works by Rock Newcomb include subjects his audience may never have encountered in person due to their rarity and inaccessibility. Painting primarily in acrylic, the artist utilizes techniques acquired while using oils and watercolor. He paints layer-upon-layer of thin glazes to achieve a glow and depth seldom seen in this medium.
Newcomb is a master of the Italian technique using sgraffito, typically used on pottery. He begins each piece with a drawing on the clayboard surface and does many progressive layers of acrylic glazes, then using various tools may sand or etch (scratch) the paint away in certain areas before re-painting some areas. "I paint on clayboard by Ampersand, a substrate of sealed, acid-proof masonite, coated with pulverized kaolin clay mixed with a binder, dried and sanded to a fine texture. Unlike canvas, clayboard is not affected by heat or humidity and does not puncture," the artist says.
Subjects include historic and prehistoric western artifacts and still life. Newcomb has shown at various renowned institutions, including the Smithsonian Institute in Washington D.C., and participated in a PBS Television series, The Artist's Workshop, featuring his techniques. The artists has also been featured in magazines, including Southwest Art, Western Art Collector, The Artist's Magazine, International Artists and Art of the West.
*
Read More