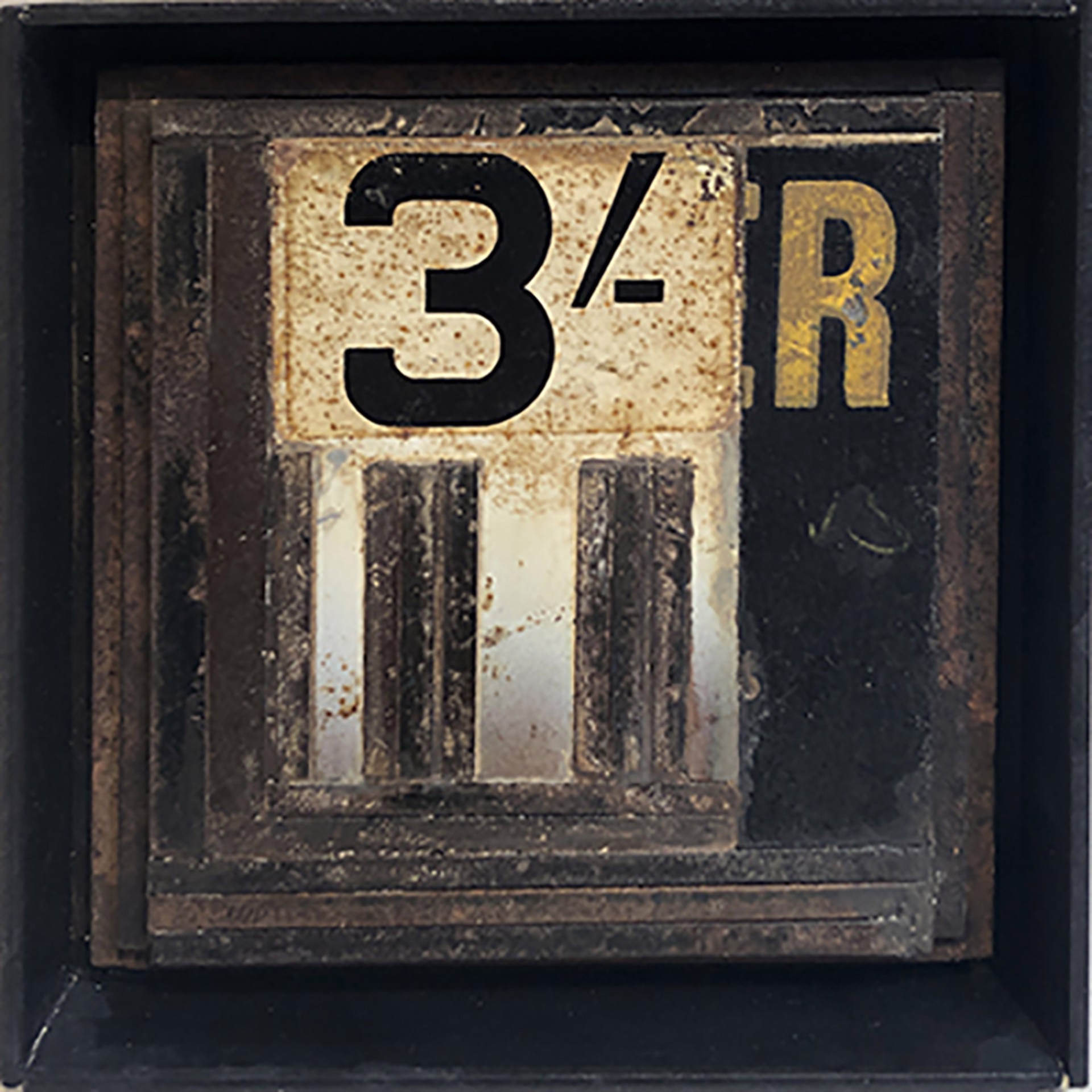 Randall Reid (1956 - Present )
Randall Reid was born in Ft. Worth, Texas. He currently resides in San Marcos, Texas, where he has been a Professor of Art and Design at Texas State University, San Marcos since 1988. Reid received his B.F.A. from Louisiana Tech University in 1978 and his M.F.A. from Texas Tech University in 1981.
Infused with a residue of the past, Randall Reid transforms salvaged steel and wood into an intimate and rectangular world. A subtle colorist, Reid's warm, burnished surfaces are cogently tactile – vestiges of memory and ancient artifact. The artist possesses a virtuoso ability to amend the nature of scavenged and found materials at hand by altering the appearance of metal to sometimes looks as if it were wood - wood taking on a diversity of other characteristics. In this way, Reid re-contextualizes found objects to create his exquisitely-crafted, formalistic abstractions.
Randall Reid has participated in over 300 shows including exhibitions in Edmonton, Canada; Concepcion, Chile; Kuwait City, Kuwait; as well as almost every State in the nation.
*
Read More