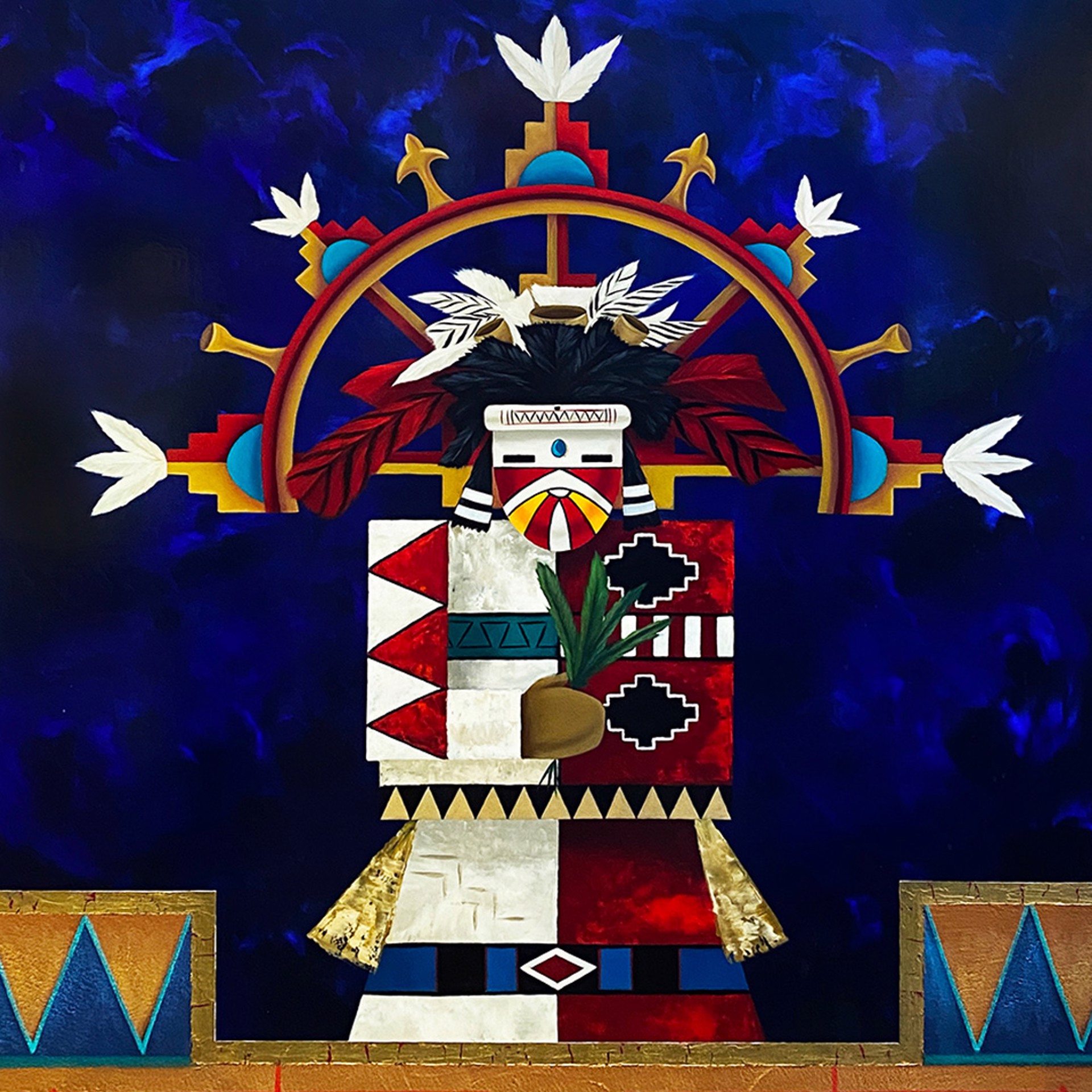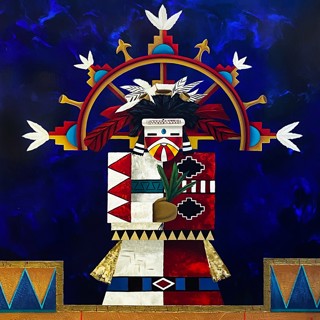 (1948 - PRESENT )
Poteet Victory is one of the most in-demand and collectible contemporary Indigenous American artists in the world. Although, Victory's work is abstract, his Cherokee-Choctaw influence shines through in his paintings. His work seems to emerge from a subconscious space and with a masterful command of composition, breathtaking color and the artist's very own high-gloss finish a powerful response is evoked in the viewer.
Victory spent time studying at the Art Students' League in New York City. While in New York he met Andy Warhol and associated with those at the Warhol Factory, consulting with Andy Warhol himself on the process of silk screening.
Poteet Victory's unusual name derives from his Oklahoma heritage. Born Robert Poteet, his last-name-turned-first comes from his mother's side of the family, which has roots in Louisiana's Cajun culture. The name Victory comes from his paternal grandmother, Willie Victory, a full-blood Choctaw-Cherokee who was an important influence in the artist's life during his teenage years. Through her sharing of the family's tribal histories, Victory became more fully aware of the cultural dichotomy residing within him. That dichotomy is seen in the artist's creative output, which moves between representational forms and abstract expressions. Some pieces balance the two styles of painting, but for the most part the works are either abstract or they reference Native American myth and symbols.
"Native American images are an energy that flows out of me, but they're not the sum total of what I'm capable of doing. I don't want to be limited by those who would label my work." ~ Poteet Victory

*

Read More