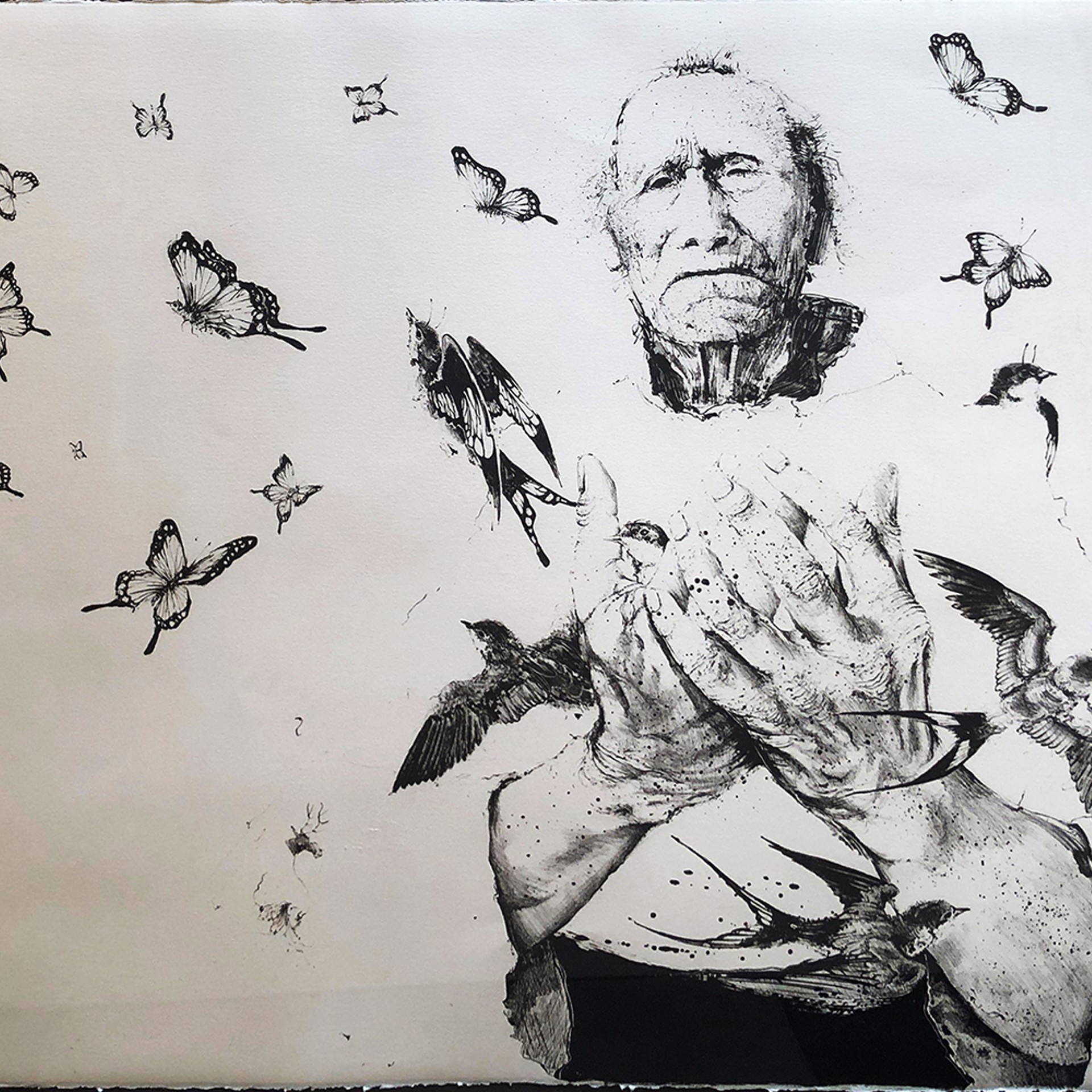 (1946 - )
Paul Pletka is recognized for his heroic portraits and tableaus of the Indigenous peoples of North America. Influenced by his childhood in the American Southwest, Pletka creates imagery that draws upon the history and mythology of the American West and the traditions of Indigenous cultures within the United States and Mexico. Painting in a style influenced by Surrealism and Abstract Expressionism, Pletka creates dramatic portraits of warriors and dancers which feature vibrant colors, ethnographic minutiae, and subtle figurative distortions such as variations in scale. Pletka's work is informed by research as well as his own personal experiences and impressions, combining a documentary approach with modern European aesthetic traditions. The artist studied at Arizona State University and Colorado State University. He currently resides in Santa Fe, New Mexico.
Paul Pletka's work is to be found in more than 40 private and public art collections, including in the Albany Museum of Art, Albany, GA; Hallmark Cards, Kansas City, MO; Mel Pfaelzer Collection, University of Northern Illinois, De Kalb; the Norton Gallery & School of Art, West Palm Beach, FL; the United States Department of Interior, Washington, D.C.; and in the Albuquerque Art Museum, New Mexico.
In an interview with Art-Talk, Pletka said, "When I was a youngster and first enchanted with Indian costume, lore and artifacts, I would sometimes pretend I was an Indian. I soon realized that was not intellectually reasonable. I am not an Indian. I am simply an interpreter."
*
Read More