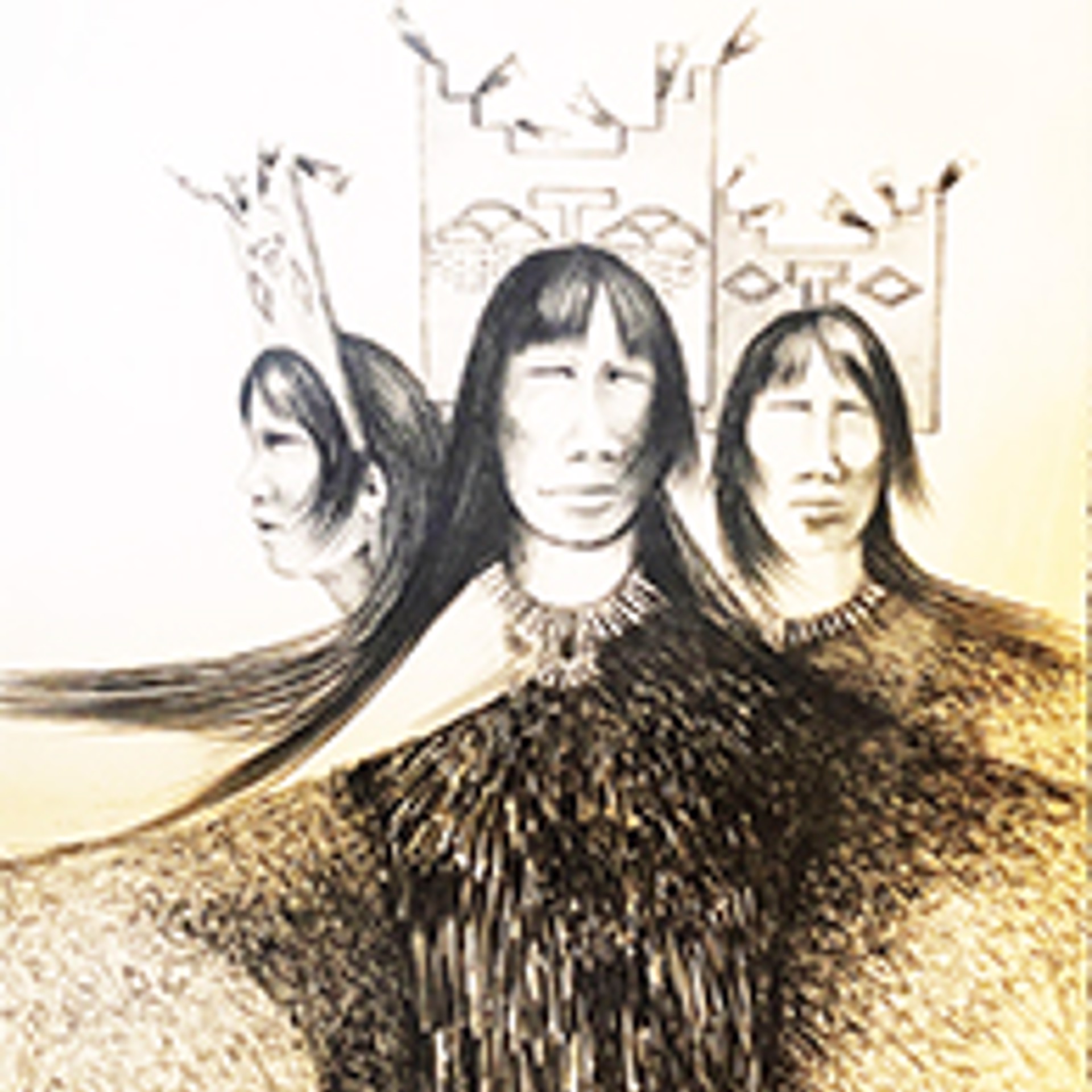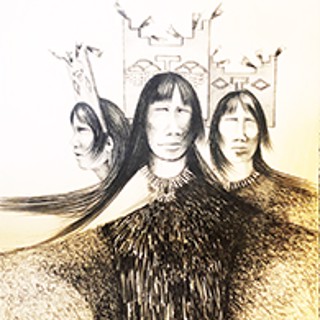 (1929 – 1974)
Cited as one of the most outstanding of all Pueblo artists, Patrick Swazo-Hinds Grey Squirrel was adopted at the age of nine by a California family. Born in New Mexico, Swazo-Hinds grew up off of the reservation, but returned to Tesuque Pueblo, New Mexico, each Summer.
Swazo-Hinds received his Bachelor of Arts degree from Oakland, California's College of Arts and Crafts, followed by additional training at Mexico City College and the Chicago Art Institute.
Patrick's work is the result of living in two worlds. His art is a combination of traditional and modern styles, his Native American inheritance, his education and exposure to a non-Native world.
Swazo-Hinds' art is to be found in public and private collections throughout the United States. He won the Grand Award at the Scottsdale Art Exhibition in 1966, the Phoenix Gazette Special Award in oil paintings and a first-place award in graphics at the Scottsdale National of 1971.
Swazo Hinds is referenced in American Indian Painting by Dorothy Dunn in the chapter called, Recent Developments.
*
Read More