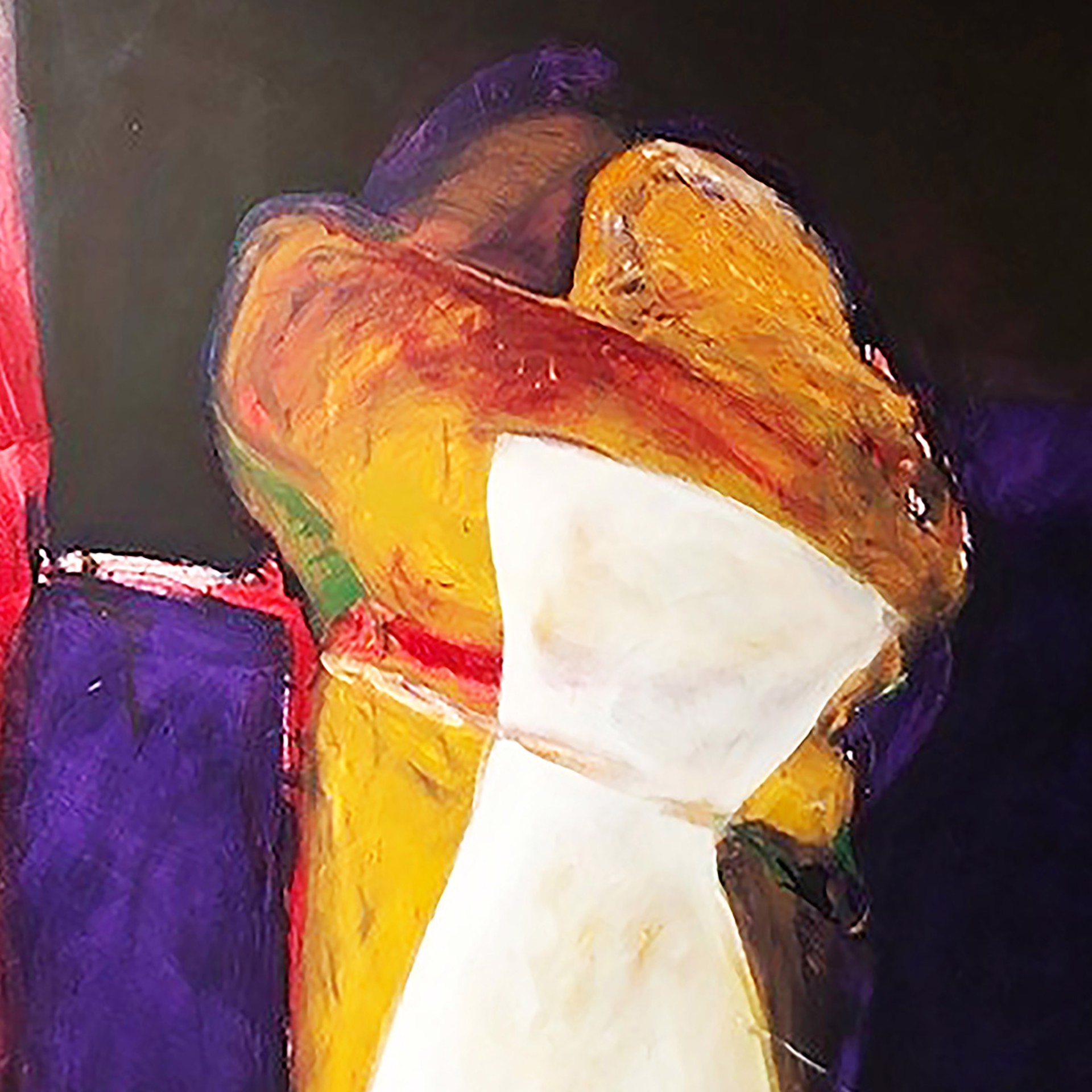 (1937 - 2005)
Represented by iconic gallerist Elaine Horwitch, beginning in the late 1960s, Fritz Scholder rose to legendary status. Of Luiseno Mission Indian and European heritage, Scholder is considered the leader of the New American Indian Art Movement. His works hold echoes of Abstract Expressionism, Surrealism and Pop Art, among other influential modern art movements. Breaking with Romantic cliches of Native genre imagery, Scholder's unique fusion style is always provocative.
Early in his career, Scholder received grants from the Rockefeller, Whitney and Ford Foundations. After five years in Santa Fe, New Mexico, he left his teaching position at the famed Institute of American Indian Arts to travel in Europe and North Africa and to be a full-time artist. Scholder added sculpture and printmaking in lithography, etching and monotypes to his oeuvre, often creating works in series.
Several books have been published on Fritz Scholder and the artist has been profiled in two documentary films for public television. In a single year, exhibitions of his work were seen in Japan, France, China, Germany and at the Hermitage Museum in St. Petersburg, Russia.
Fritz Scholder died in 2005 at the age of 67. Since his death, interest in Scholder's art has continued to grow. In 2008, the Smithsonian Institution's National Museum of the American Indian mounted a career retrospective of his work, with exhibitions in both New York and Washington D. C.
*
Read More