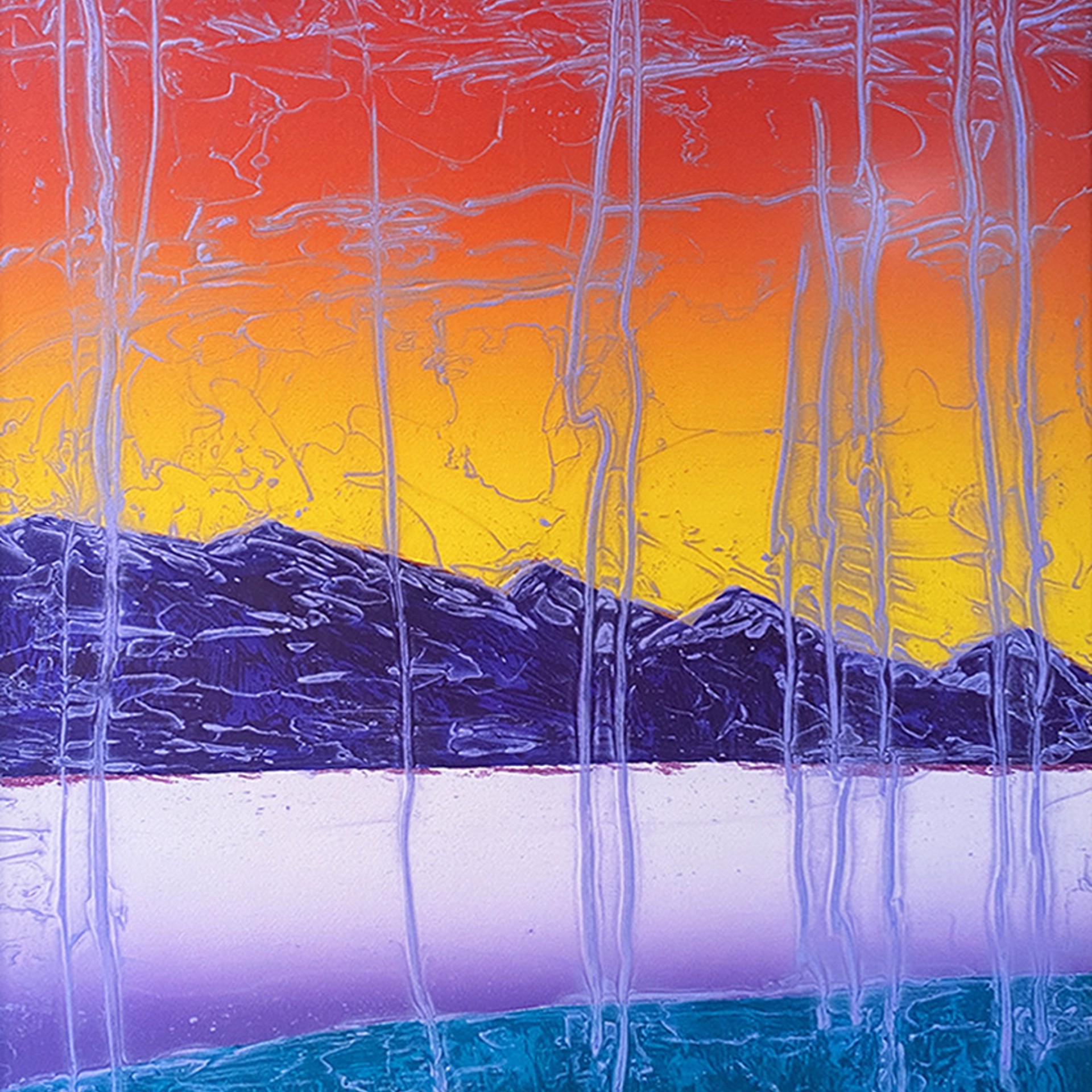 (1952 - )
Whether they are large-format oils or small-scale pastels, paintings by Marshall Noice possess an uncanny power to draw the viewer into a dreamlike state. Often representing densely-packed groves of aspens, pines, and other trees, Noice pictures are full of mesmerizing fields of color with indistinct edges—brilliant reds, oranges, and yellows; tranquil blues and greens—that seem to vibrate hypnotically before the eyes. "Red has always been particularly important to me," says Noice, "it's a visually demanding color with magnetic power to the viewer. There are few people who don't respond strongly to the color red."
Slender trunks all but sway across the artist's canvases. Synesthesia may even set in, letting us hear the rustle of leaves. To say that trees are Noice's sole subject matter, however, would be a dramatic oversimplification that fails to take into account the intellectual range and emotional depth he continually explores. Noice finds vast worlds to examine within his closely defined territory. One of those worlds is the nature of color itself, just as abstract painter and theorist, Josef Albers, plumbed that subject's depths and intricacies in the hundreds of paintings that make up his series, Homage to the Square.
Sensory saturation proves that Noice has achieved his goal of creating artworks that "resonate with a sense of place." Ironically, in pursuit of that goal, few of the artist's works actually strive to be faithful representations of the places that first inspired them. "Even though I'll go out and do pastel sketches on location," he says, "at the end of the day, a painting certainly doesn't have to look like the scene I was sitting in front of. It just has to feel right." From his initial act of applying color to a piece's final impact on the viewer, Noice aims for images that are "experiential and visceral and intuitive, no head and all heart."
Marshall Noice has been creating images of landscapes for over four decades. He works extensively in photography, oil painting and pastel painting. Noice also works in traditional printmaking methods including etching, collagraph, and monotype.
Noice's work has been featured in numerous magazine articles and is included in several books. In 2013 his paintings of the Tetons were showcased in a major new publication, Art of The National Parks, Historic Connections, Contemporary Interpretations.
Noice's work is shown in galleries across the country, and is in the collections of museums worldwide. He lives with his family in Kalispell, Montana.
*
Read More