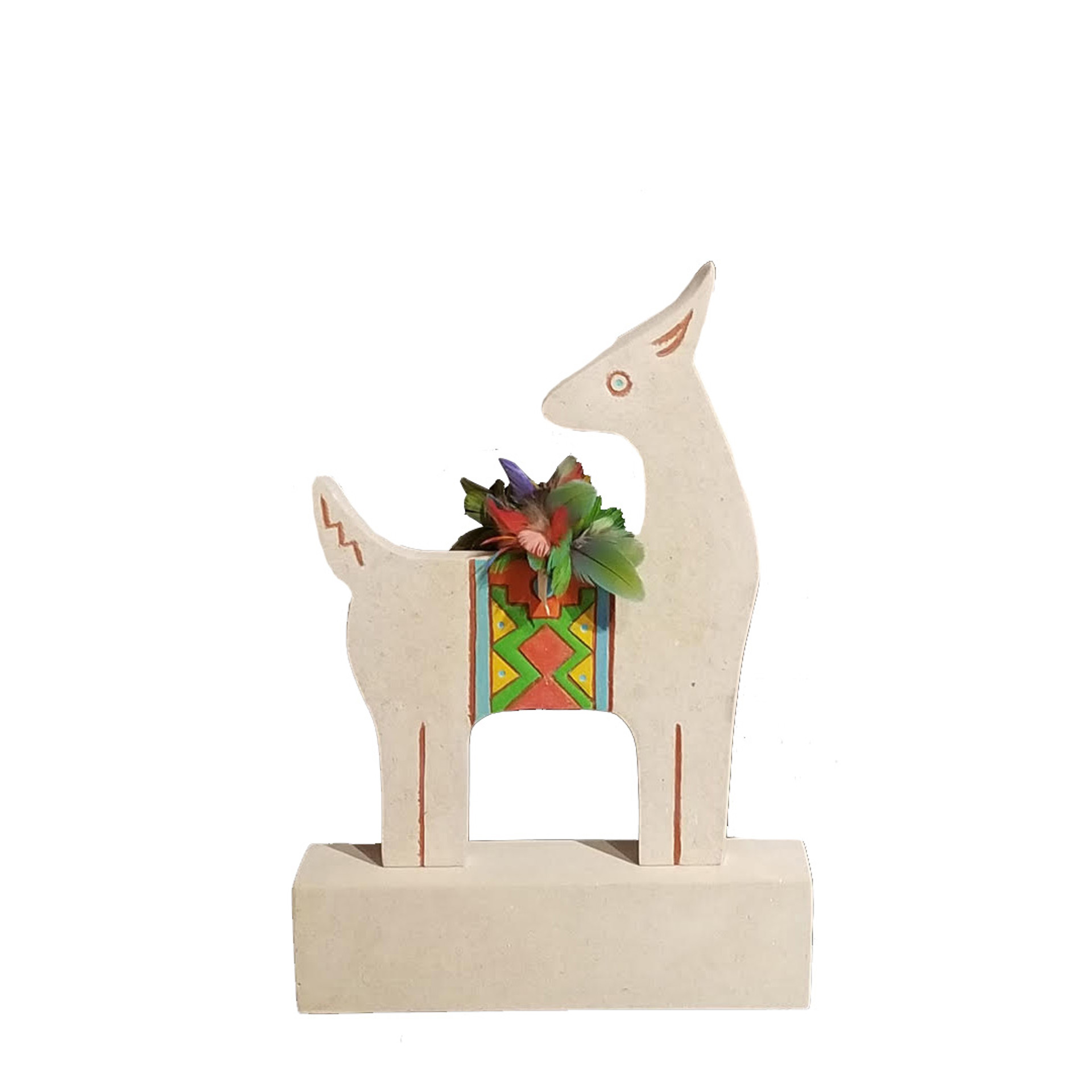 (1959 - )
Mark Swazo-Hinds is the son of famed Tesuque Pueblo painter, Patrick Swazo-Hinds. Mark was born in Berkley, California, relocated to Santa Fe in 1968 and moved to Tesuque Pueblo, New Mexico, in 1972. After studying art at Haskell Indian Junior College and the University of Kansas, Mark graduated from the famed Institute of American Art in Santa Fe, New Mexico, in 1981. He studied under noted artist, Allen Houser.
Mark Swazo-Hinds is a respected fetish carver and painter. The artist began creating fetishes in his teens, using traditional methods for a contemporary audience. By 1984 he was exhibiting at Indian Market in Santa Fe, where he has garnered numerous awards.
Mark's work speaks of his Native heritage His exquisite marble pieces include rust markings, inlaid turquoise, bear earrings and ceremonial headdresses of parrot and turkey feathers, all of which are true to the culture of the Pueblo people and many of which are gathered during the artist's frequent trips into wild country where he is an avid hunter and fly fisherman.
Each of Swazo-Hinds' fetishes carry strength and vision. Once completed, each piece blessed in traditional Pueblo style before it is taken to its next place of resting.
Mark Swazo-Hinds continues to shape and mold figures that bring well-deserved acclaim. His art is on permanent display at the Wheelwright Museum and the Institute of American Indian Art in Santa Fe, New Mexico, and the Smithsonian Museum in Washington D.C., as well as in private and public collections throughout the United States, Europe and Asia.
*
Read More