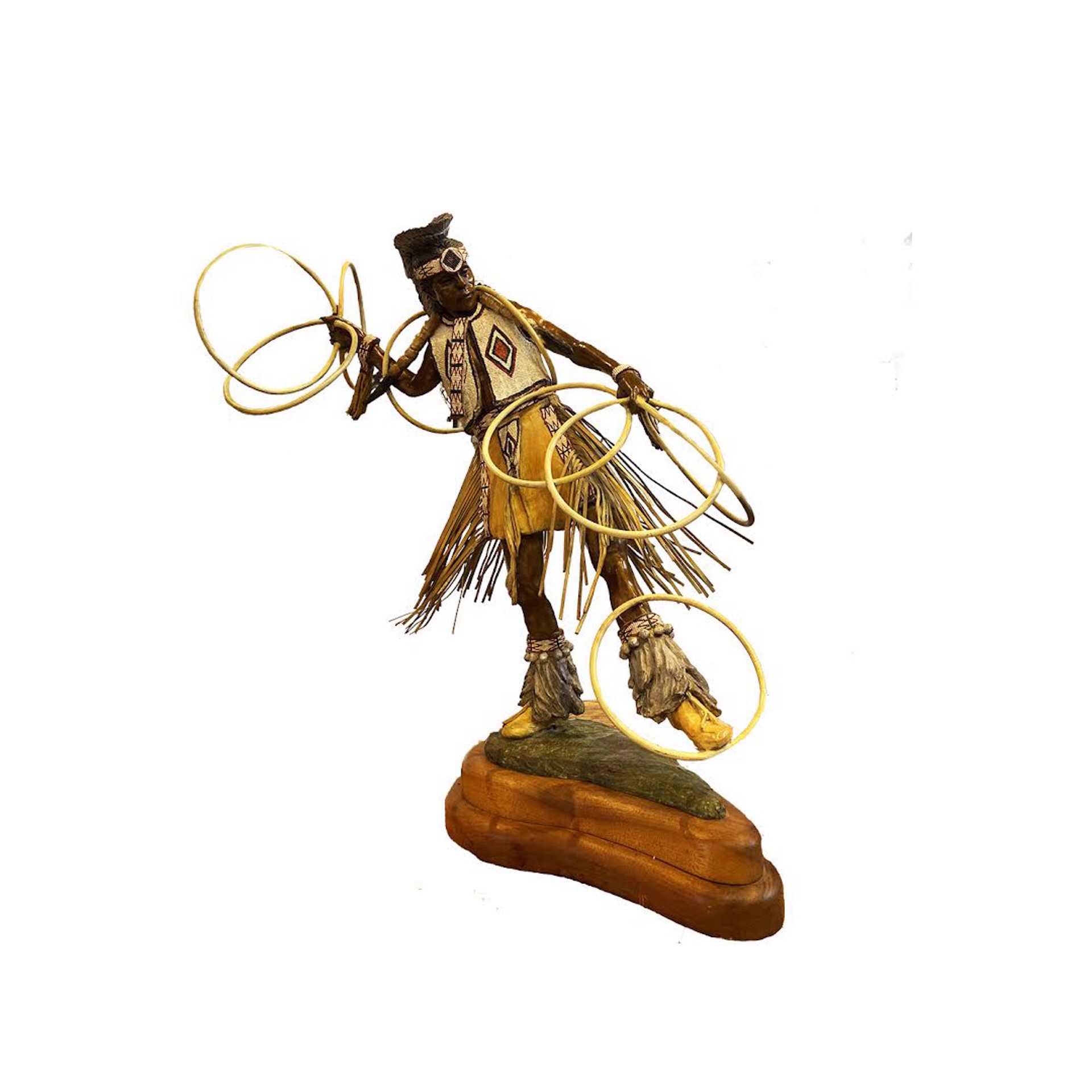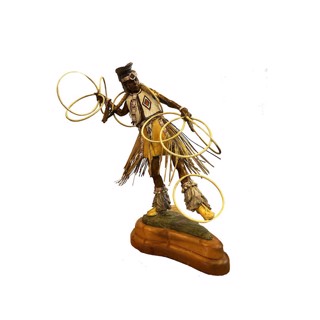 ( 1936 - PRESENT )
Marie Barbera is considered one of the world's foremost sculptors working in the genre of figurative Native American bronzes, particularly in figures of men, who have been seminal in her work as in her life. Affected early on by the art of notable Mexican, Francisco Zuniga, Barbera has exhibited widely. Her sculptural works are to be found in museum collections throughout the United States.
Barbera has been prolific, producing well over one hundred limited-edition bronzes, including life-sized works for public and private installations. The artist has found particular success using the cold-painted technique, a process developed in Vienna during the Art Deco period at the end of the nineteenth century. Bronzes which have been cold painted can be installed outside. It is in the natural course of bronze that the patina will slowly, over a very long period of time, mellow and deepen. This is highly desirable and to be considered part of the joy of owning a fine bronze work. The merging of Marie Barbera's figurative Native American bronzes depicting the Hopi, Navajo, Shoshone and Sioux Indians with an important European art movement has facilitated a full expression of her creativity.
"I cannot identify why I felt so strongly about Native American culture, but I did not create my art until discovering the world of Native American Nations. At first I felt it was not my place to appropriate Native American subjects. This was not my own cultural heritage. I experimented with pastoral landscape but found this did not hold my interest. I relented to my fascination with the subject of Native women and the influence of my appreciation for the work of Francisco Zuniga."
Marie Barbera
*
Read More