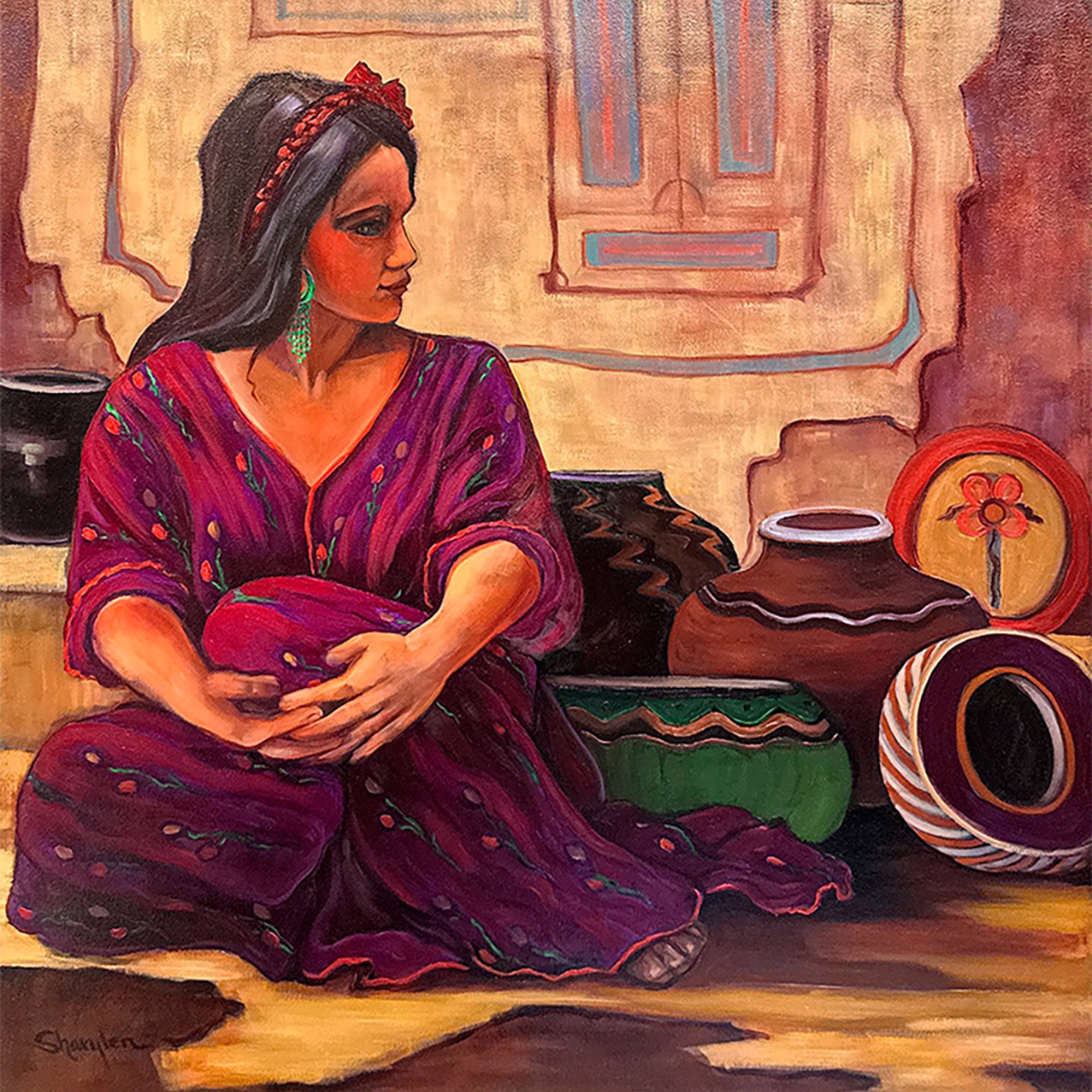 (1942 - )
Southwest legend, Maria Sharylen's paintings and sculptural works have been held in important collections nationally and internationally and exhibited in several museums. Working primarily in oils, Sharylen's subject matter has been orientated primarily to the American West, including a focus on the figure.
Maria Sharylen was the first president of the American Academy of Women Artists, founded in the mid-1990s. The artist has addressed the discrepancies in recognition between women and men artists. She is also a writer and scripted a 13-part television series about the last two centuries of history in Arizona.
Originally from the Pacific Northwest, Sharylen currently lives in the greater Phoenix, Arizona area.
Museum Exhibitions:
Women Artists and the West; Tucson Fine Art Museum, Arizona
Clymer Museum, Ellensburg, Washington
American Academy of Women Artists; Desert Caballeros Museum, Wickenburg, Arizona
Arizona Historical Society Museum, Phoenix, Arizona
Bush Museum, Salem, Oregon
The Other Side of the West, Desert Caballeros Museum, Wickenburg, Arizona
Publications:
Artists of the Pacific Northwest 1960s to 1970; MacFarland Publishing
Editorials: American Art Review, Sunstorm Fine Art, Cowboys and Indians, Signatures Quarterly
Read More