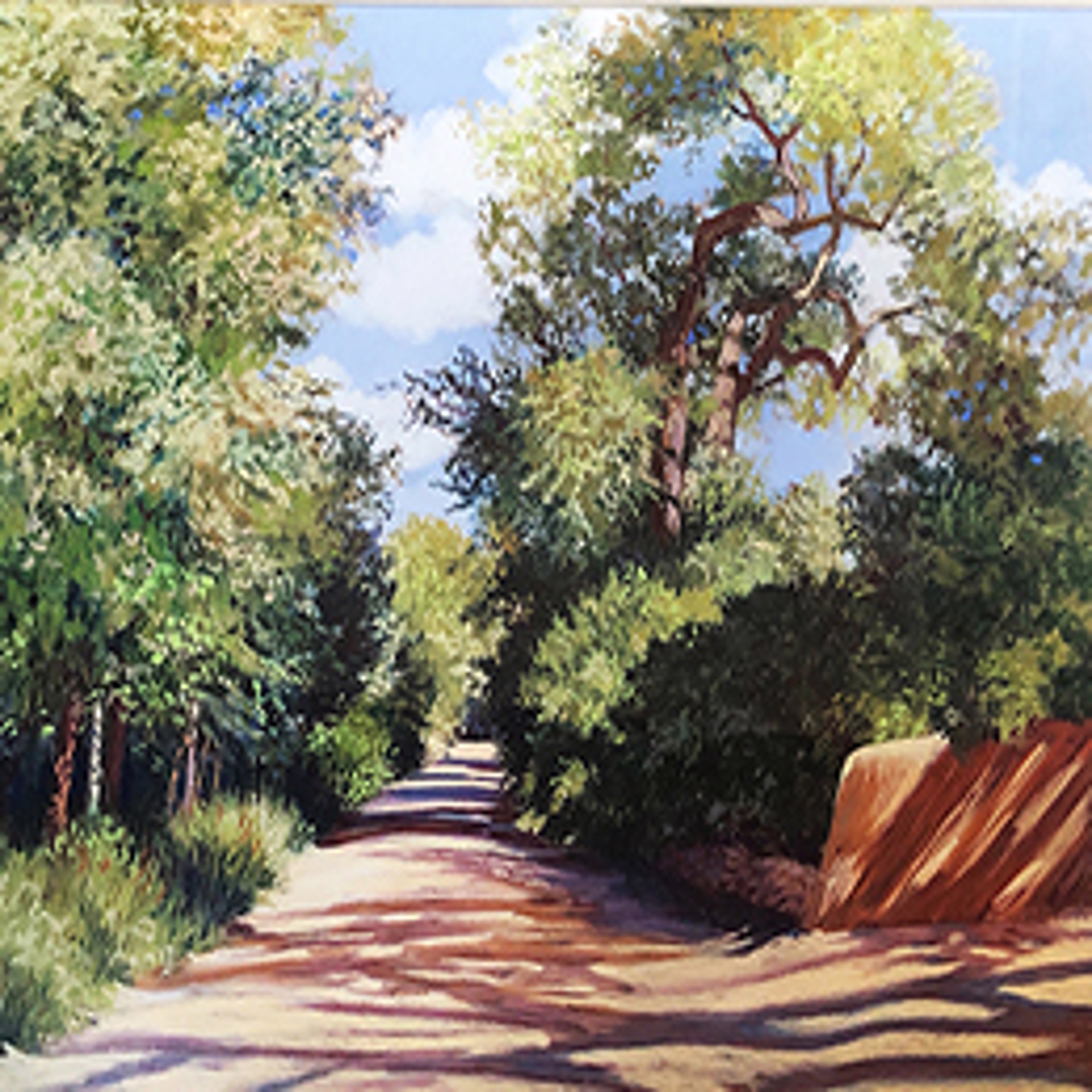 (1946 - )
Moving to Santa Fe, New Mexico, in 1971, Maggie Muchmore began painting in the Impressionist style that she felt echoed the surrounding landscape, especially Arroyo Chains and Bosque del Apache south of Albuquerque.

Muchmore also paints portraits, many of them self portraits, as well as large charcoal drawings of innocent-appearing elderly women with furtive expressions. One of her model types for this subject is her deceased grandmother who kept numerous dead bolts on her doors and suspiciously checked out potential visitors through the windows before letting them enter.

Pastel has been Muchmore's primary medium. She admires its clarity and immediacy. In the late 1990s, she began to also work with acrylics.
Since the 1970s, Muchmore has had regular one-woman shows of her pastel landscapes at galleries in Santa Fe, San Francisco, Houston and Los Angeles. She has also taught through the Georgia O'Keeffe Museum in Santa Fe, New Mexico. Her most recent interest is in the visual aspects of opera and she has volunteered each summer in the Santa Fe Opera's costume shop.
*
Read More