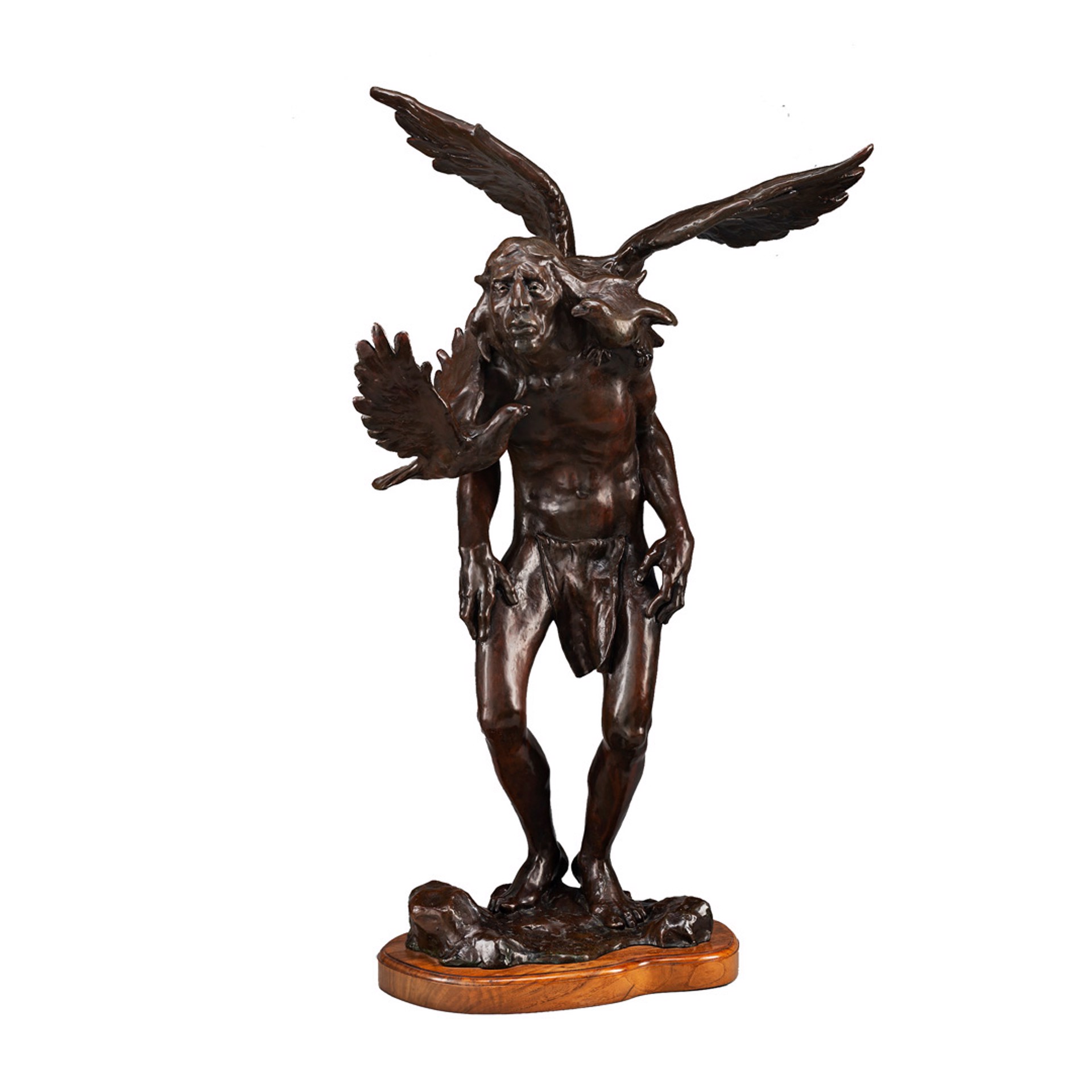 (1942 - )
After living in New Mexico for over twenty years, Lincoln and his wife Rachelle moved to the Western Slope of Colorado. Orchards, vineyards, and ranches surround his studio in the lap of a valley of snow-capped mountains. Beauty and tranquility add inspiration to his creativity.
With two master's degrees, Lincoln continues private studios in Europe, the Mediterranean, Mid-East and Africa. He has been honored with one-man shows at the Smithsonian Institution in Washington, D.C., the Kennedy Galleries in New York City and many museums and galleries across the nation. Lincoln has been a member of the National Sculpture Society in New York since 1982.
Some of his commissions include a 15' bronze for Albuquerque International Airport; a 13' bronze for the Fine Arts Museum of Albuquerque; and a 14' commission near Montgomery, Alabama dedicated by President George Bush. Lincoln has just completed work on a 32' tall monument, the "Global Family Tree of Life," sanctioned by United Nations, U.N.E.P. This sculpture is in Nagoya, Japan.
A sculptor in the traditional style of Native American figures, Lincoln Fox combines his interest in Indigenous culture with his belief in the sacredness of the spirits of human beings. Fox found that once he added an element of distortion to the figures he depicted, that he had arrived at the method and style most satisfactory to him.
"Exaggeration and distortion make the art exciting. After that discovery, I had twice as much fun. I let things happen."
Lincoln Fox
*
Read More