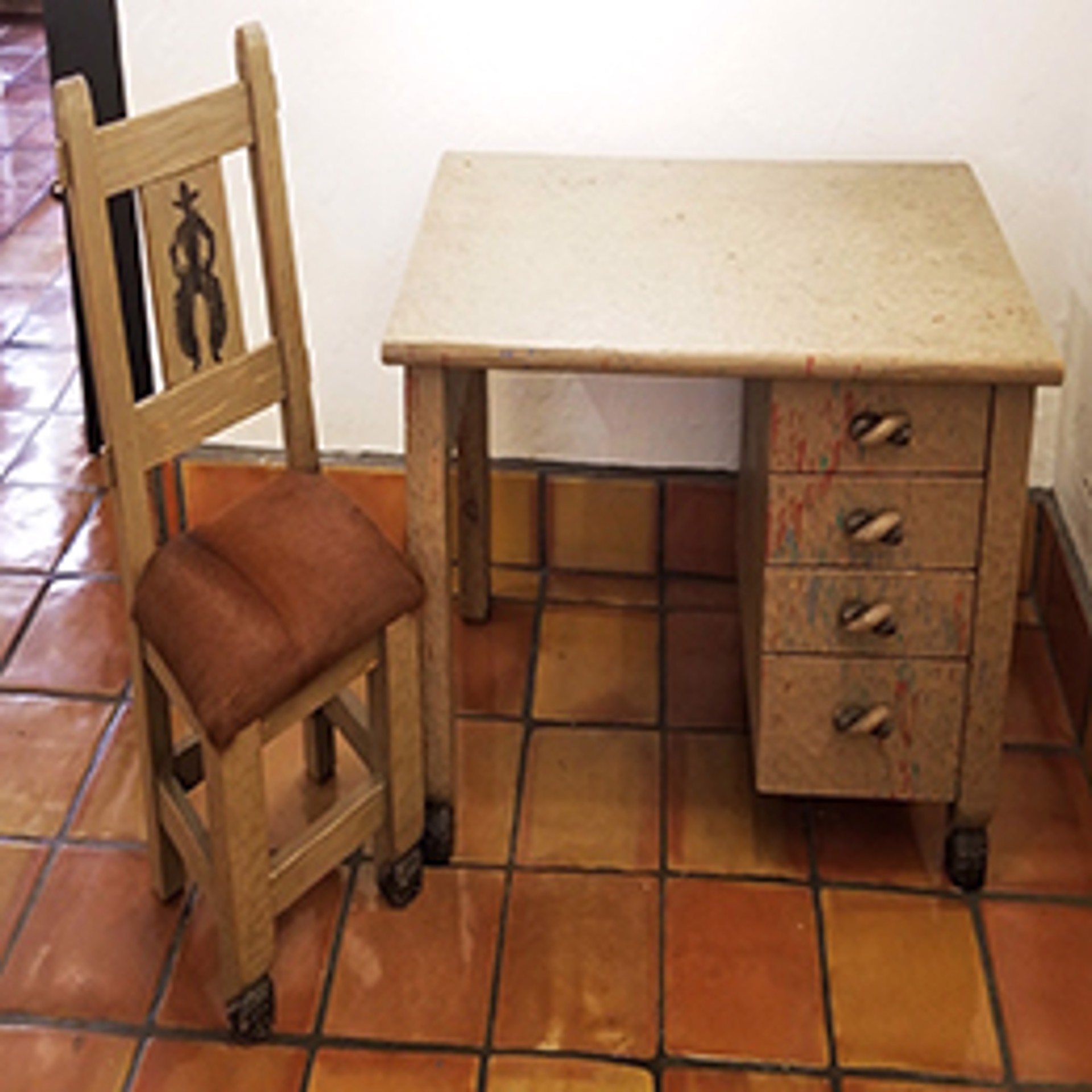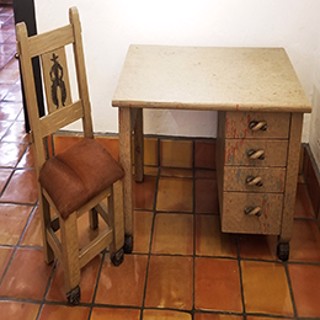 (1934 - 2014)

A lifelong artist and designer, L.D. Burke spent part of his career in Chicago, living in the Riverwoods, Ill., area, and also in San Francisco.

He held a fine arts degree from Colby College in Maine and was born in Norwood, Mass., where he grew up. He worked in and visited Texas where he fell in love with the West and cowboys before coming to Santa Fe in the early 1980's and establishing his highly successful Cowboy Furniture of Santa Fe. Burke also designed several buildings in Santa Fe, including the Pink Church building on Pacheco Street, for use as his artistic base; also The Nunnery, Fortaleza Coyote on Second Street, the twin towers buildings at Jackalope Pottery, and the tall red, tan and chocolate brown and blue Granaries buildings at the corner of Sixth and Hopewell Streets, and his own home on Don Gaspar.

Artists don't care who buys their work as long as it sells, and David sold his furniture designs and mirrors to heads of state, royalty and movie stars. According to his wife Janine he was working on a wood collage with dozens of little cowboys and cowgirls taken from the paperback covers of western novels and clustered around a large central picture of Davy Crockett just before he died.
*
Read More