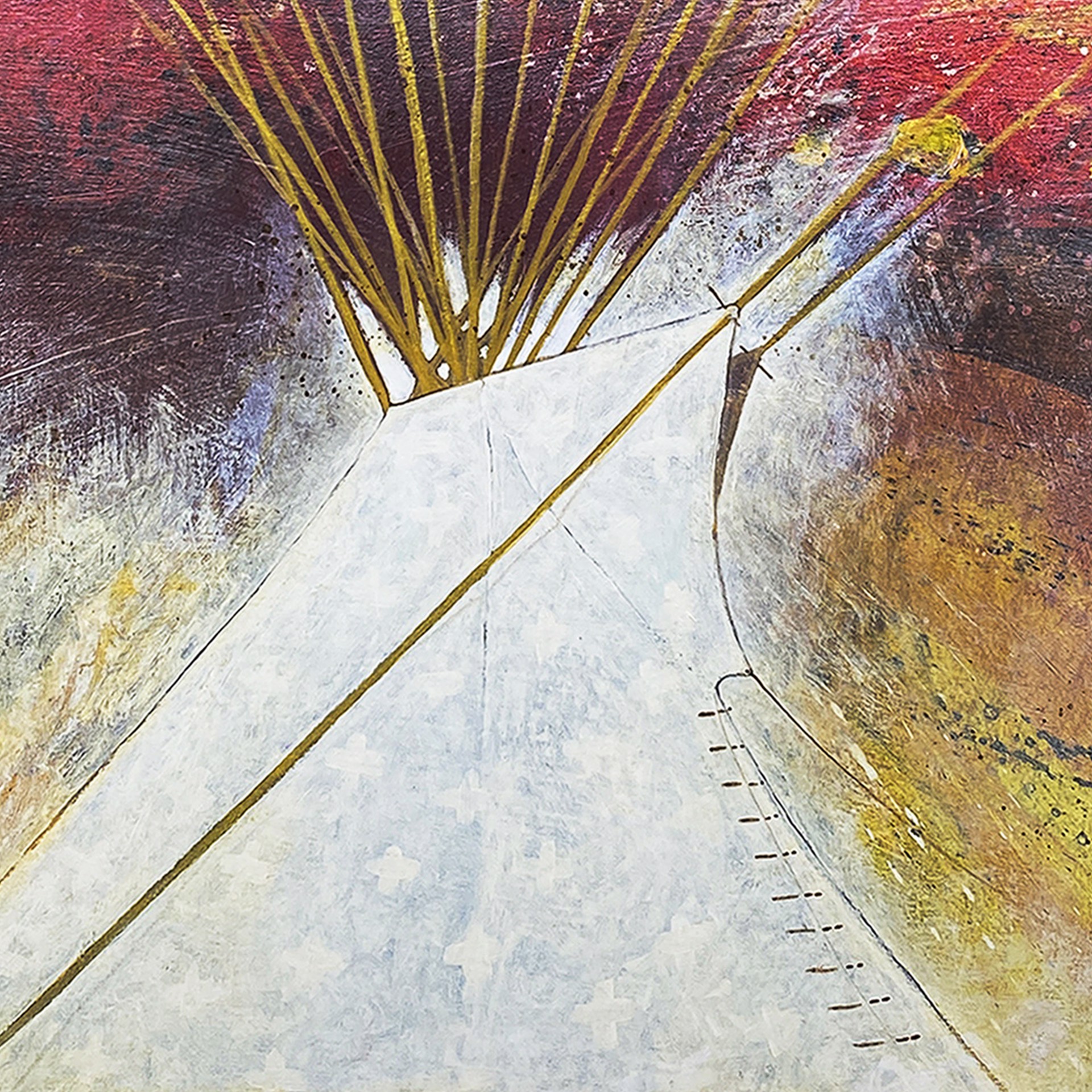 Kevin Red Star (1943 - Present )
Kevin Red Star was born on the Crow Reservation in Lodge Grass, Montana. The third-oldest in a family of nine children, Red Star grew up in a family that values art and culture. His mother, Amy Bright Wings, practiced traditional Crow embroidery and beadwork. His Father, Wallace Red Star, was a musician, and horseman.
Red Star studied at the famed Institute of American Indian Arts in Santa Fe, where he explored his history and culture on canvas. Red Star later attended the San Francisco Art Institute, and was soon selected for both corporate exhibits and museum collections.
Red Star returned to Montana, and now lives at Red Lodge, near Billings. Since his return to Montana, Red Star's work has increasingly expressed his self-affirmed role as historian, recorder, and ambassador for the Native Crow Culture. Surrounded by his extended family, his horses and his ancestral homeland, Kevin Red Star has established a unique balance between his world and his art.
*
Read More