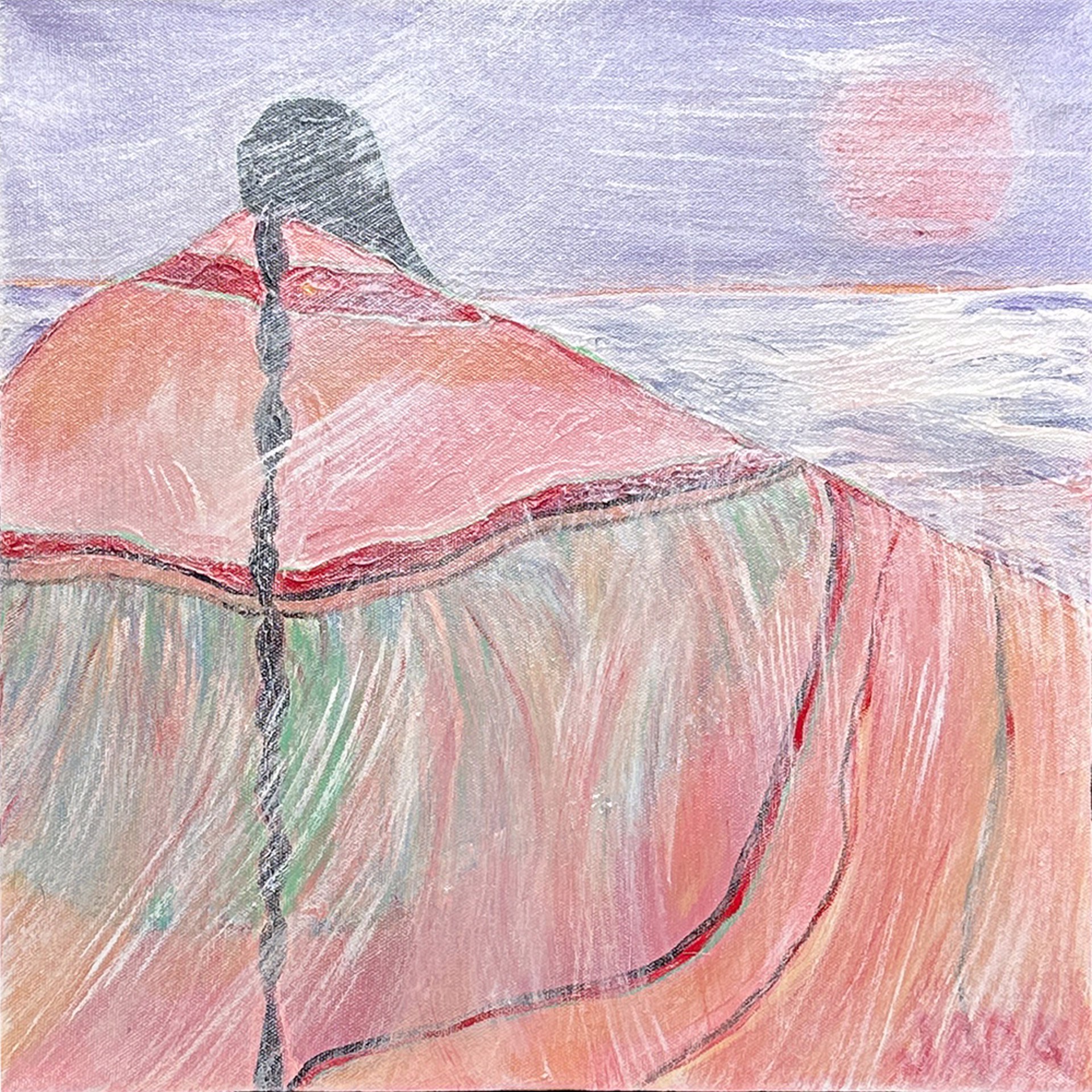 Jada Griffin is an American-born and British-educated painter and writer. Her works, particularly her paintings of women, are sold internationally and she is a contributing writer to Portland Interview magazine, Inkandescent Women magazine and Navajo Times. Having studied at Sotheby's Institute of Art in London, Jada has a background, not only in studio painting, but also is art history and interior design. In addition to the United States and Great Britain, she has lived in Chile, Algeria, Switzerland, France and Spain and speaks three languages - English, French and Spanish.
Jada resides and works close to the famous High Road to Taos near Santa Fe, New Mexico. Nowhere is the Land of Enchantment more clearly present. Jada's world, observed from her very back door on an hourly, daily and seasonal basis, is a primal world of dreams. Mountains, fields, forest, air, water, geology, animal creatures and human history stretching back thousands of years combine in a spell-binding vision beautiful beyond words. "Be here now," her paintings whisper, "discover the blade of grass from the blade of grass, discover the sky from the sky." More than anything, Jada Griffin's paintings are an affirmation of personal and collective freedom, freedom centered in a generosity, respect and tenderness toward all existence that only true liberty brings.
Jada loves dancing, horseback riding and reading about the history of intellectuals on the Left Bank in Paris during the first half of the twentieth century. For ten years she owned her own gallery and studio in Portland, Oregon's legendary Pearl District. The Oregonian newspaper stated, "Jada Griffin is gaining renown as one of the best American abstract expressionist painters."
*
Read More