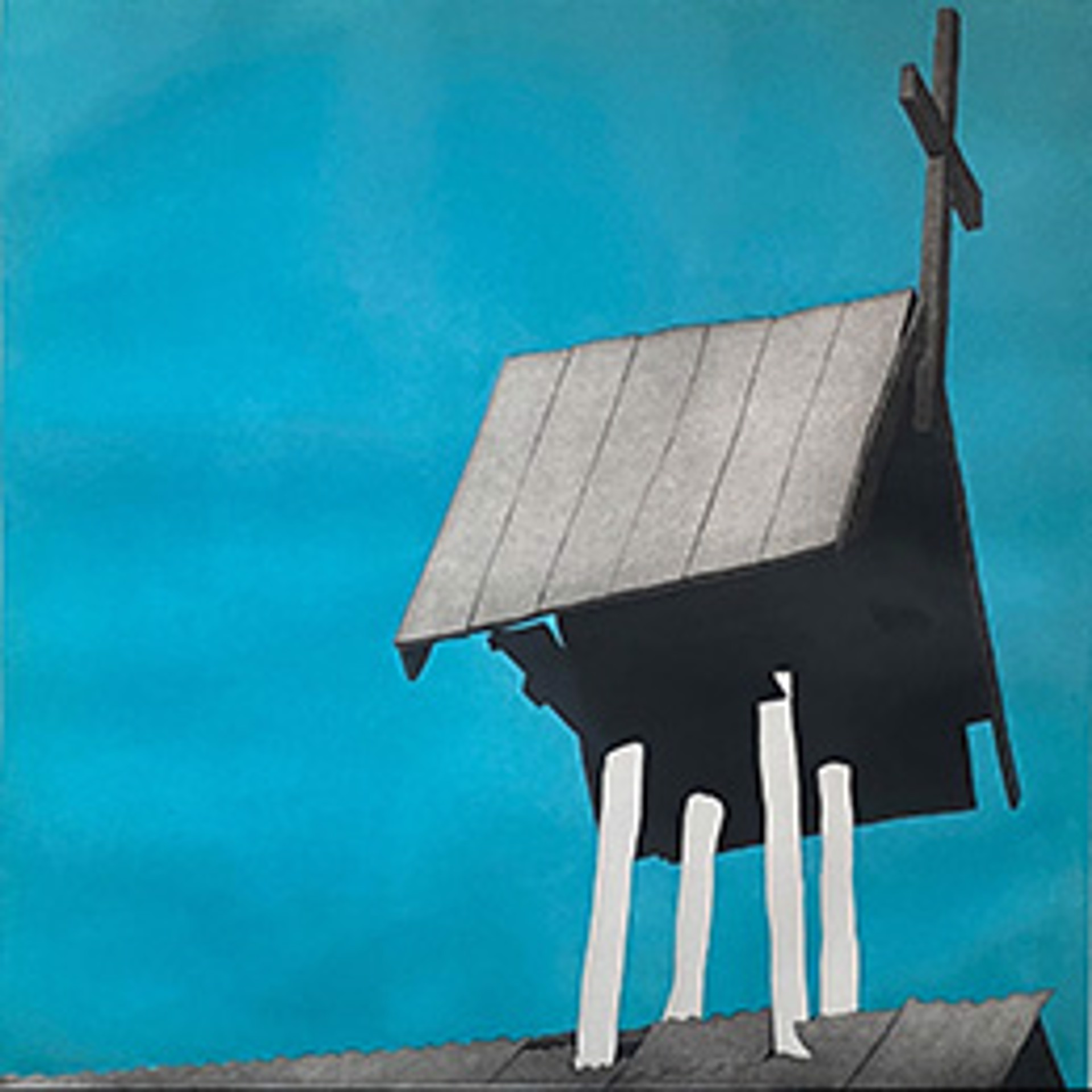 Harold Joe Waldrum (1934-2003)
H. Joe Waldrum was born in Savoy, TX on August 23, 1934. His first college degree was in music from Western State College in Gunnison, CO. His second from Fort Hayes State College where he graduated summa cum laude with a master's degree in studio painting. He taught music and art in the public school of Kansas for 16 years. In 1971, he moved to Tesuque, NM and he began his window series. He painted windows for nine years. In 1980, Waldrum began to paint the adobe churches of Northern New Mexico.
Waldrum's method of multiple layers of paint began after he purchased paint in New York that was devoid of the aluminum filler in most acrylic paints. He had not expected the thinness of the paint and set about solving a problem rather than continuing his normal process of putting down paint. He's been quoted as saying, "My best methods have always come about because of the accommodations I've made with problems; my accidents have unremittingly pointed me to concepts I might never have considered. I am grateful to each and every one of them."
Read More