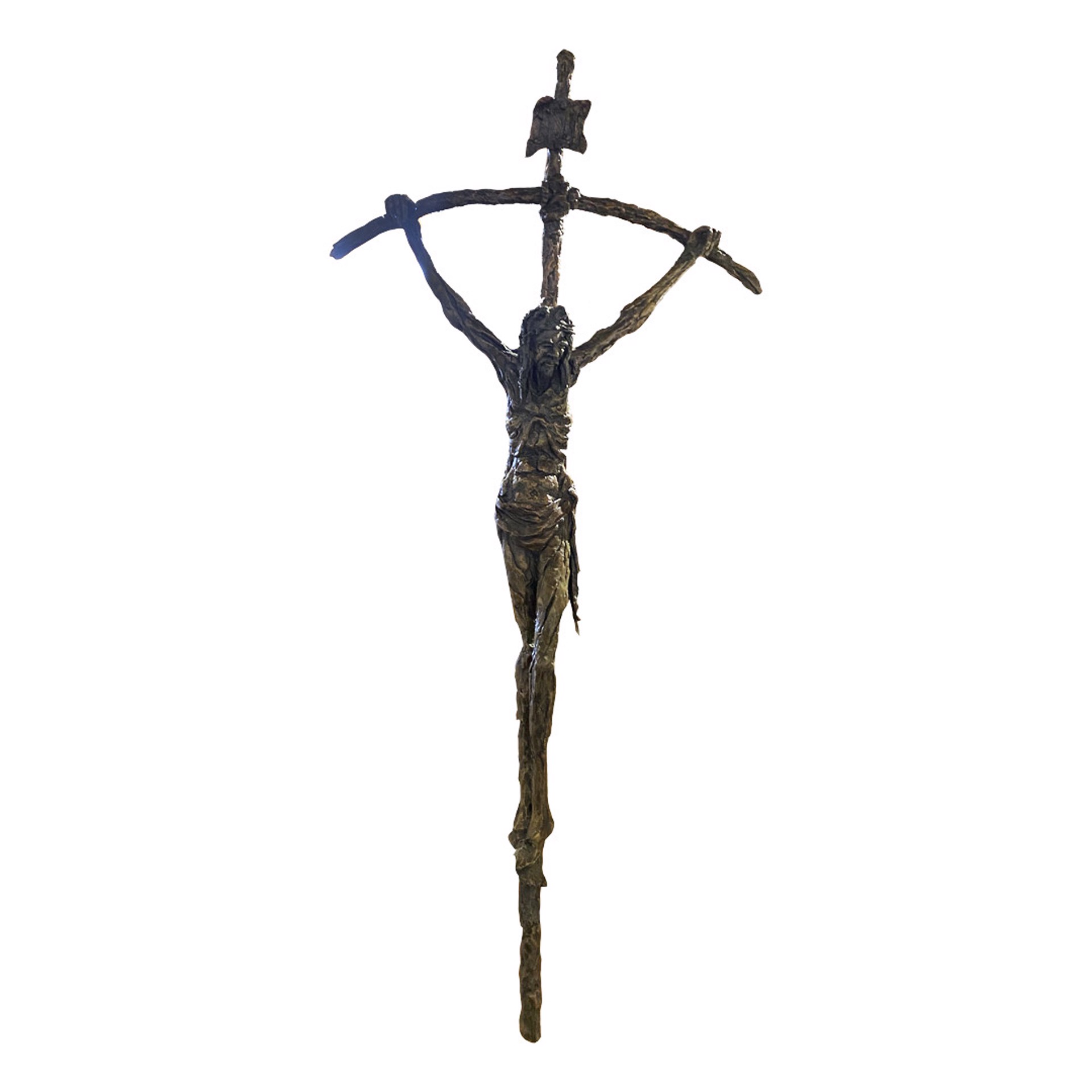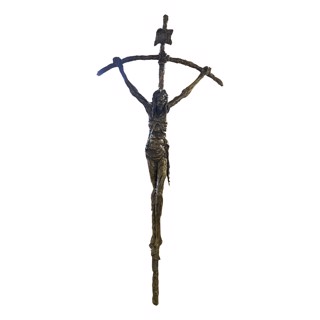 (1935- 2014)
Gilbert Jerome "Gib" Singleton is arguably the foremost classically trained American sculptor of the late 20th and early 21st centuries who employed Western and Biblical themes. Singleton's work has been exhibited in major museums internationally, from the Museum of Modern Art in New York to the Yad Vashem Museum in Israel and the Vatican Museum in Rome.
From a young age, Singleton knew he would be an artist, even though few believed that a sharecropper's son from the "bootheel" of Missouri could achieve such a dream. With no money for supplies or training, Gib traced designs in the dirt with sticks, made sculptures from mud and straw and drew Christ figures in pencil on paper sacks.
Self-taught, Gib Singleton built his own foundry and developed what would become his world-renowned "Biblical" style, termed "Emotional Realism" by the artist. Later, Singleton won a Fulbright Fellowship to restore Renaissance art in Europe and studied at the Academia di Belle Arti in Florence and was recruited by the Vatican Workshop.
"Any time your subject is a human being, it's a spiritual work. You come into this world by yourself, and you go out by yourself, and nobody knows why that is. We all have those questions, regardless of how we label ourselves or what kind of outfit we're wearing. I try to answer some of those questions in my work. People need security in the metaphysical world even more than in the physical world. There are a lot of things that make no 'objective' sense if we try to analyze them. Yet they do make sense – a great deal of sense – if we approach them with our hearts instead of our heads. That's how I try to work." ~ Gib Singleton
*
Read More