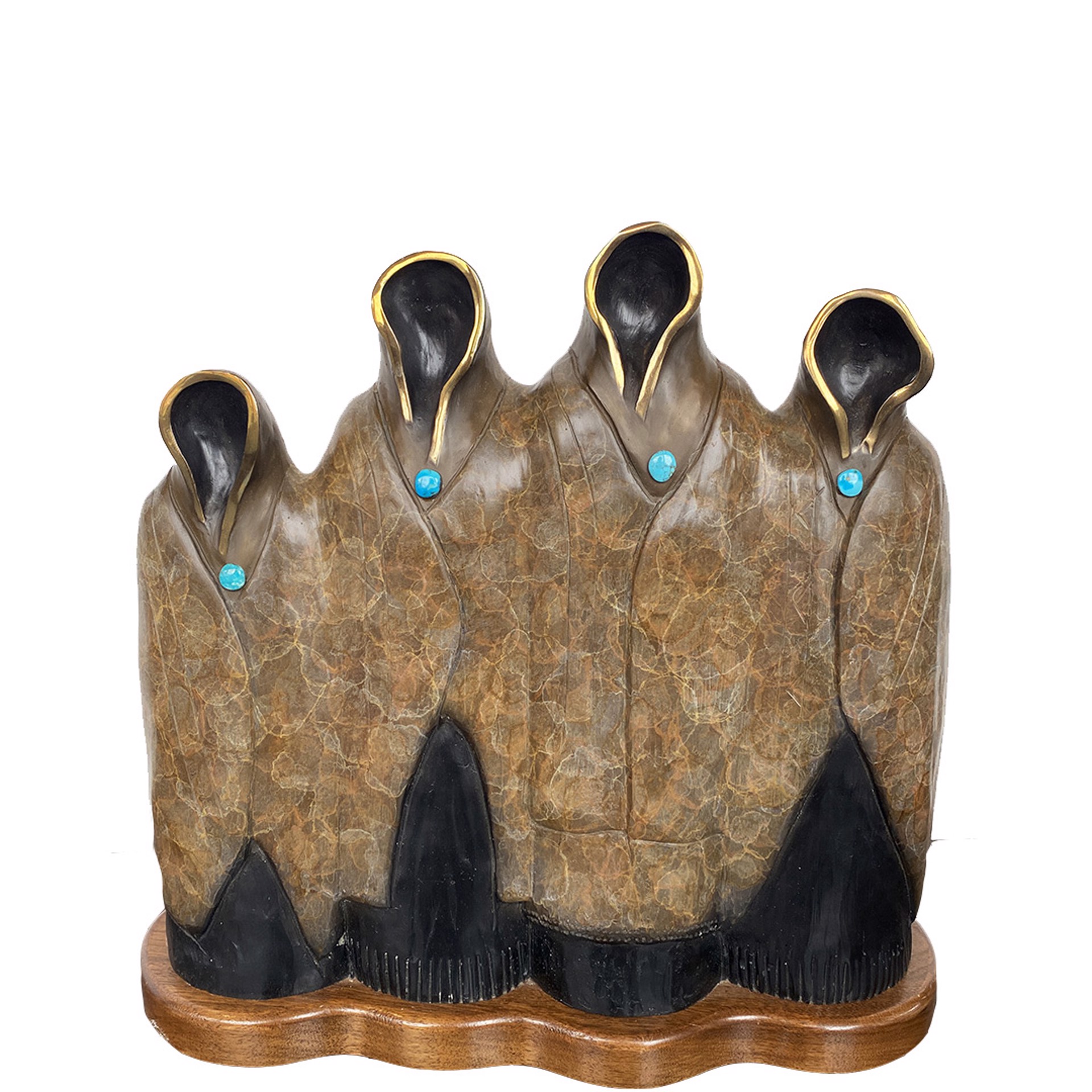 Felicia Nawa
A nationally noted, award winning sculptress, specializing in medium to monumental work. Felicia's figurative Southwest sculpture demonstrate the uniqueness of her elegant, recognizable style. Felicia installed a life size bronze fountain of the Cahuilla Indians for the city of La Quinta, California. Some of her other life size bronzes can be seen in private collections, and the market square in Beaver Creek, Colorado.
In 1995 Felicia was inducted into the National Association of Women Artists, in New York City. She is also a member of American Women Artists, National Sculpture Society, and American Plains Artists.
Felicia has displayed her work in many juried invitational shows, such as the Gilcrease Art Museum in Tulsa, Oklahoma, the Tucson Museum of Art in Tucson, Arizona, the Old West Museum in Cheyenne, Wyoming and the Mountain Oyster Club in Tucson, Arizona. Throughout her career, Felicia has won numerous awards and has received national acclaim. Her work is displayed in private and corporate collections throughout the West.
jg
Read More