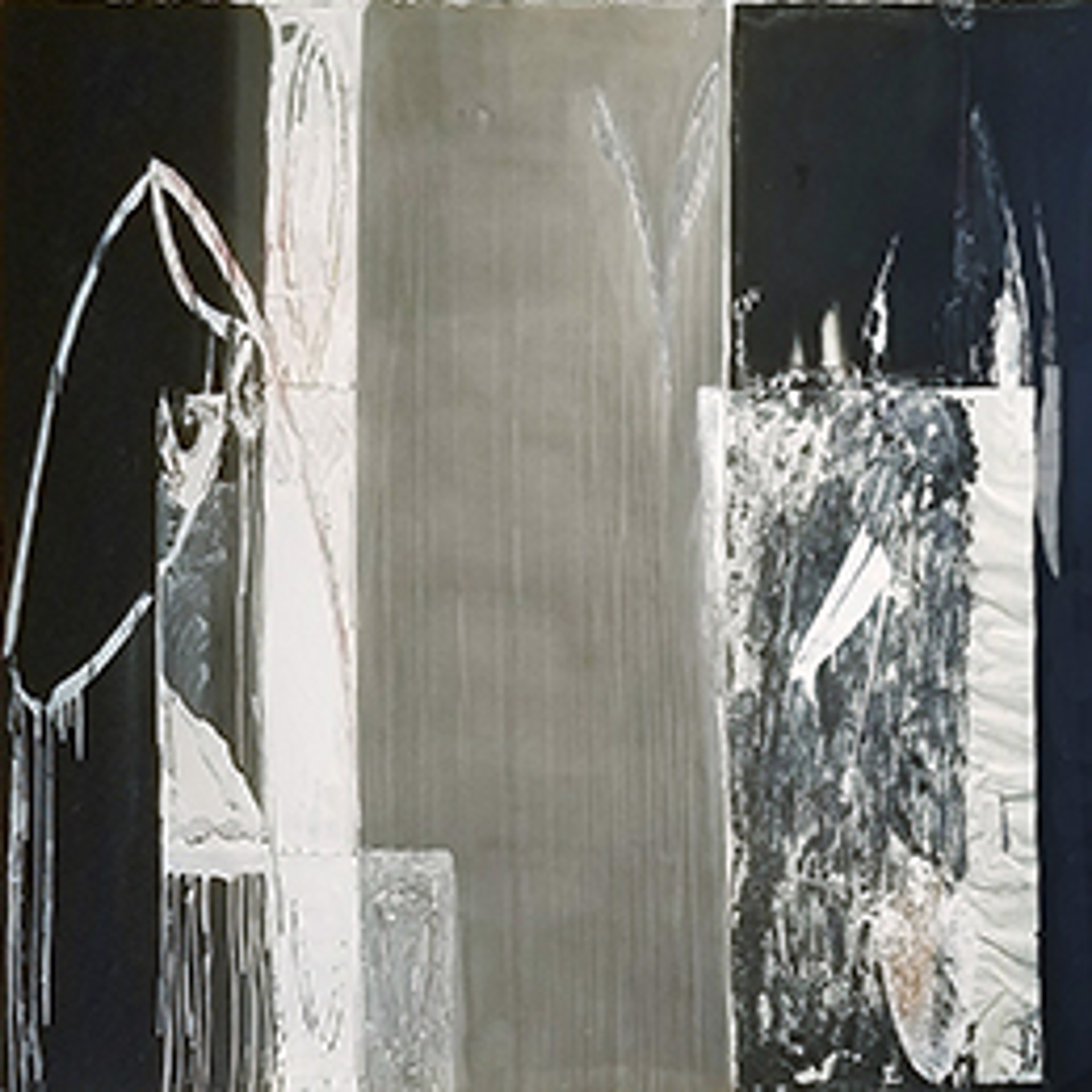 (1955 - 2015)
Dirk DeBruycker was born in Ghent Belgium. He began his formal art training in 1964 at the City Academy of Fine Arts in St. Niklaas, Belgium, and received his Masters Degree in Printmaking from the St. Lucas Institute of Fine Arts in Belgium in 1977. Dirk De Bruycker offers us a unique opportunity to witness what kind of art can arise when a young European artist, particularly one whose background and training has been profoundly Old World, slips his Continental moorings and settles in the tri-cultural world (of Indigenous Americans, Anglos and Hispanics) of Northern New Mexico.
De Bruycker's large-scaled paintings, at once brutal and elegant, speak about displacement. The displacement of the image is a metaphor for our own displacement. The artist's compositions have the appearance of palimpsests, where overlaid and richly-worked layers alternately recede or advance, and where no one text predominates. These "icons of transformation," as the artist called them, document the transformation of his heart, mind and whole heritage since his removal to the stark, high desert of Northern New Mexico. They also document DeBruycker's evolution as a mainstream modernist.
De Bruycker's late work was drawn from a very personal iconography which was in turn derived from a treasured family collection of seventeenth-and-eighteenth-century European paper watermarks that were almost "branded" into the canvas with asphaltum. The meaning of these inscrutable symbols - a rampant lion, a coronet - was long lost to many, perhaps even to the artist; indeed, the artist said that he was "particularly interested in the shifts in psychological weight that occur when images are 'corrupted' ... one is left feeling puzzled and is asked to reinvent meaning as one is forced to do in life."
In effect, what we witness in DeBruycker's work is an effort to appropriate the obscure, once potent, significance of these icons as some sort of "hallmark" for his very contemporary abstract compositions. This is not unlike the way Jackson Pollock was also occasionally impelled to use archetypal signs. De Bruycker may have clung to these familiar symbols because they are a kind of invisible "watermark" of his native Belgium, which always stamped his character.
*
Read More