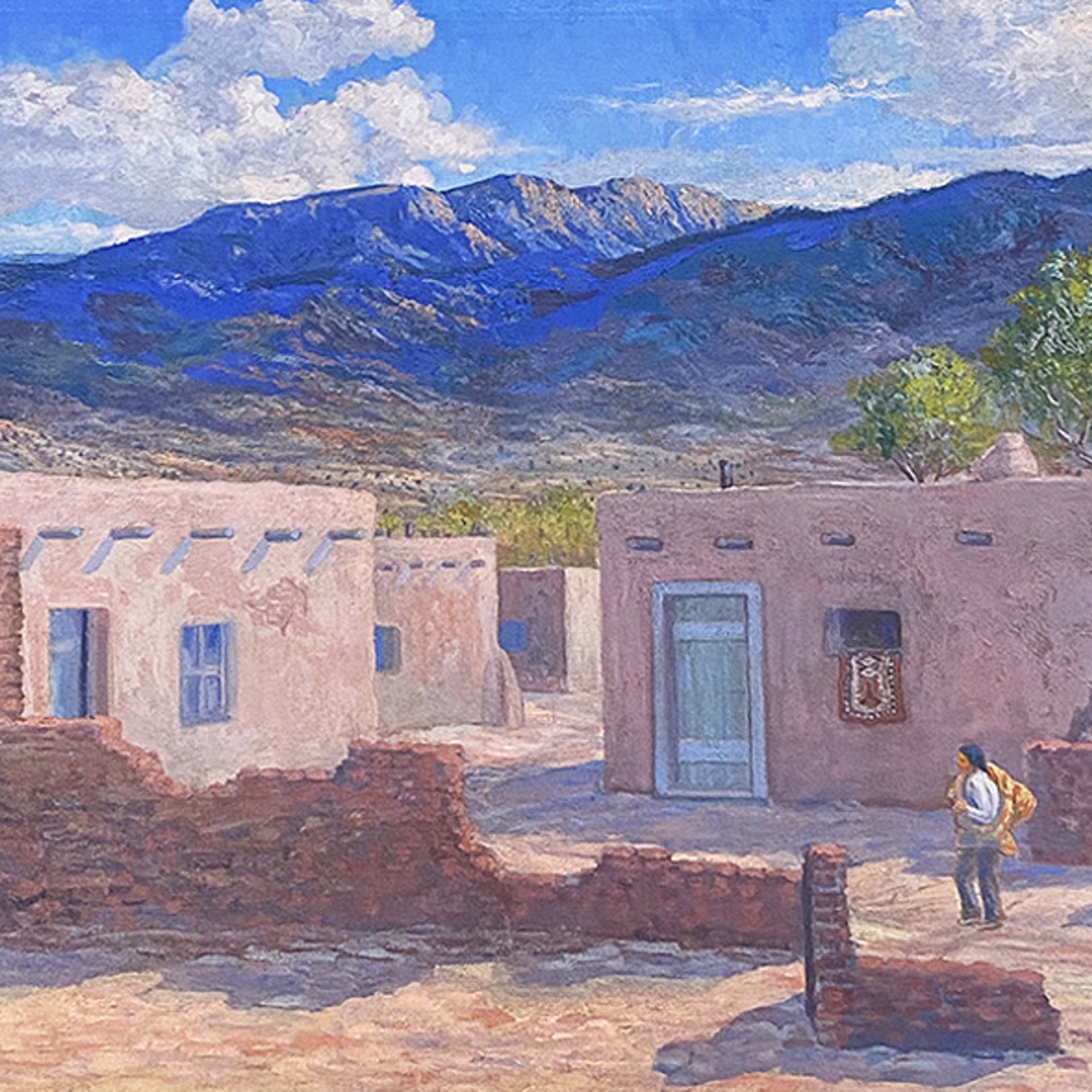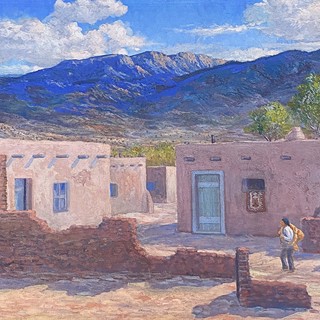 (1887 - 1969)
Carl Von Hassler was born in Germany to parents of French and Dutch heritage. His early interest in the United States was inspired by a visit in 1903 to the Buffalo Bill Wild West Show in Bremen. Foregoing his training for a naval career, Von Hassler came to the United States in 1909 to live for a year and study art in Greenwich Village. He returned to Germany for two years before deciding to make his permanent home in the U.S. He served his new country in World War I and then moved west, to New Mexico, in 1920.
Von Hassler lived for a time in Manuelitos on the New Mexico-Arizona border, where he sketched and painted portraits of Native Americans. His interest in the Indian culture was so strong that he explored all of the pueblos in the area and learned to speak Navajo. Von Hassler's wife, a Cherokee Indian, studied archaeology and art by his side until her death in 1945.
Von Hassler eventually settled in Albuquerque, using the local landscape as subject for his realist paintings. He used all media in his work, including ink, watercolor, egg tempera and oil. The artist's preference for En plein-air work had as much to do with his great respect for nature as it did with his artistic technique. Generally, the artist did his sketch on location, returning to the studio to execute the painting. In a 1961 interview for the Albuquerque Tribune, Von Hassler said, "I wait for the mood. You have to let your mood have a free run. I feel myself right there at the same spot at which I did the sketch."
Read More