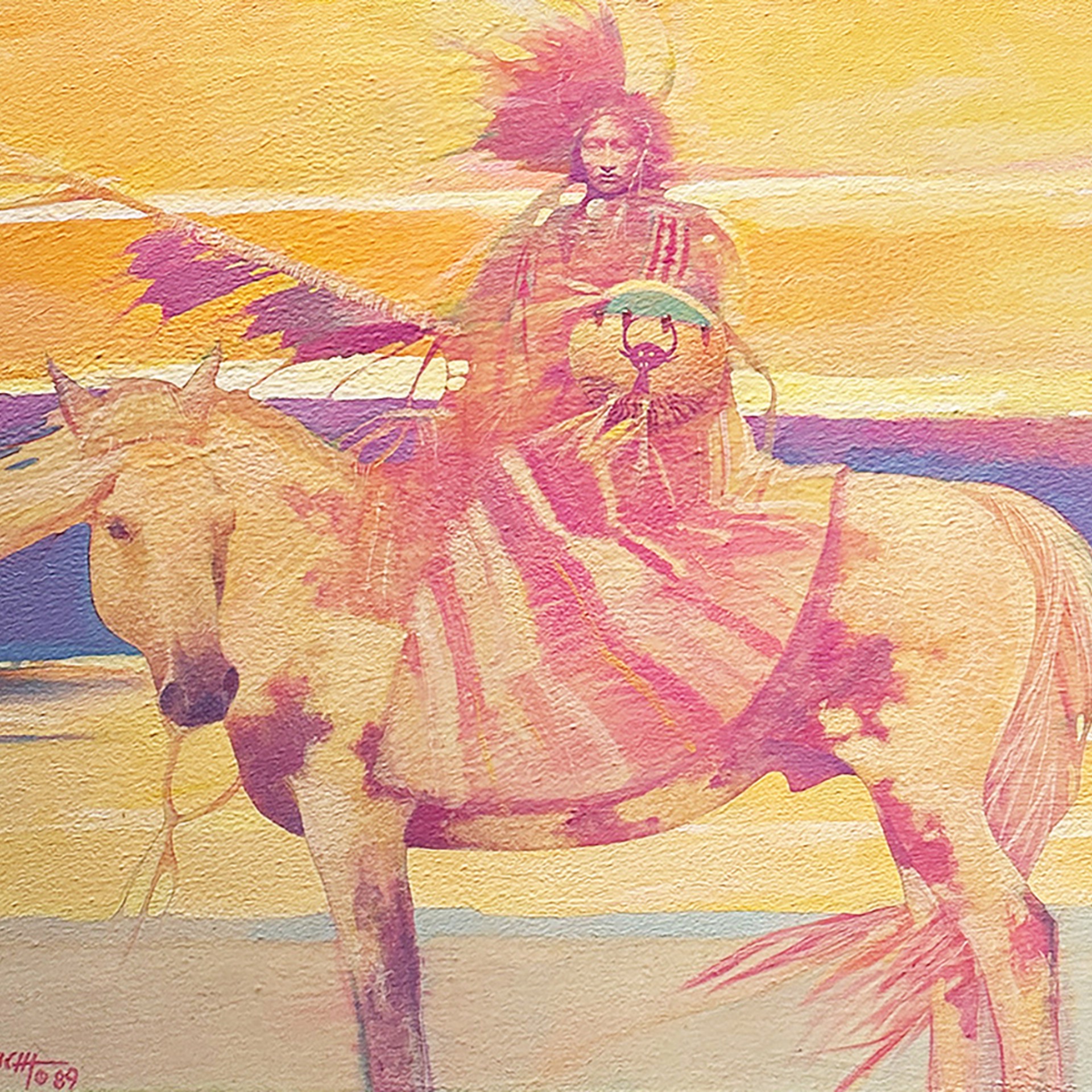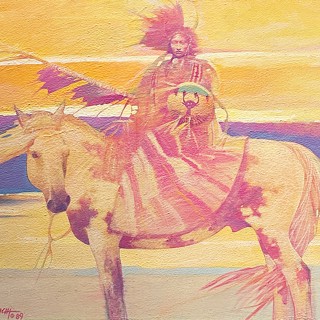 Ben Wright is a prominent Southwest master whose paintings honor his Cherokee roots. Depicting the culture of the Plains Native Americans through his figurative works, however, Wright portrays a depth of emotion and sense of wisdom that is universal to all people. The artist's bold images have struck a chord with diverse collectors ranging from entertainers such as Willie Nelson and Emmylou Harris to the Dallas Cowboys.
A graduate of the University of California at Santa Barbara, with post-graduate studies at the San Francisco Academy of Art, Ben Wright has exhibited his work extensively throughout the western United States from Hollywood to Santa Fe. He was also the first Artist in Residence at the Frederick Remington Art Museum in Ogdensburg, New York.
Indigenous traditions have inspired an ever-increasing body of work that reflects the artist's understanding of Native spiritual concepts. Ben Wright believes that Indigenous American philosophies provide pathways to healing for all, that we are all connected through the Great Spirit that is a part of all living things.
"I believe that in this new age of self-awareness and self-realization the empowerment and guidance of the 'Old Indian Way' still applies. All things are related, all things are connected " ~ Ben Wright
*
Read More