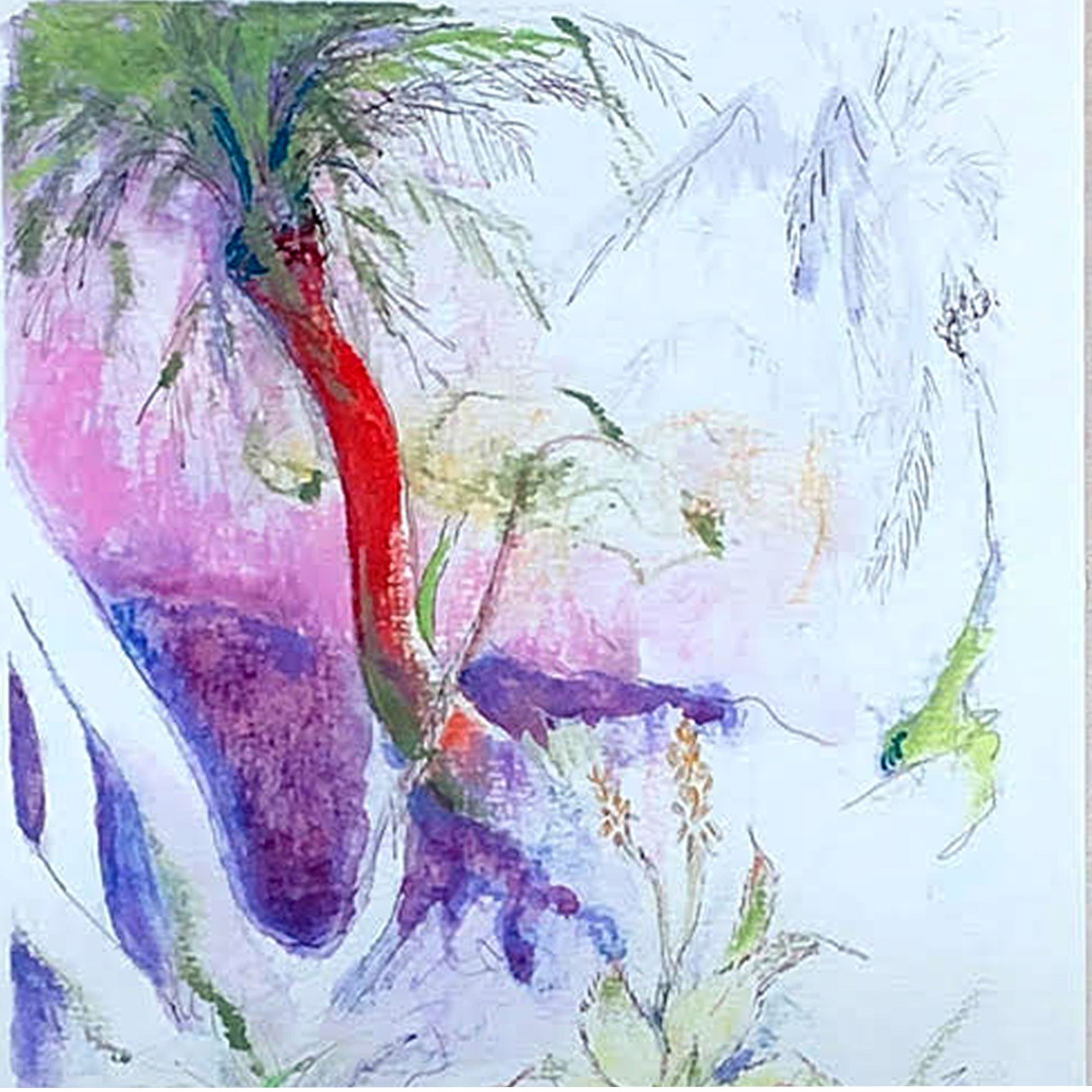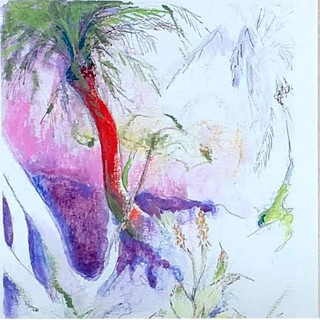 (1939 - PRESENT )
Armond Lara is of Navajo descent and studied at the Colorado Institute of Art and the University of Washington in Seattle . In addition, Lara worked and studied with Richard Diebenkorn, Helen Frankenthaler, and Paul Horuechi. He currently lives in Taos, New Mexico. If one aspires toward fulfillment in the pursuit of creative endeavors, one must cling to the philosophy that any creative endeavor is no more than the pursuit of self-enlightenment, and that the process of this inner search should not be confused with the dogma of academic intellect, but rather, the intellect of that inner being composed of the soul and the subconscious. I'm just a child of the world. I resist being called an Indian artist. For art to survive, it just has to be art."

Armond Lara's passions extend well beyond his canvases, particularly when it comes to fellow artists. He acquired a taste for activism several decades ago while working as a City planner in Bellevue. "I had to embarrass the Mayor at that time into passing Bellevue's One Percent for Arts Ordinance. I was always stepping on toes politically, and I enjoyed it!"

Since then, Lara has taken arts activism to new heights. After moving from the Pacific Northwest to Santa Fe, he initiated a "Christmas Cards Fundraising Project" to support artists without health insurance by establishing an emergency medical fund. Drawing on his stature within the international arts community, he has invited friends including Francesco Clemente, Manuel Leary, Herbie Mann, Michelle Pfeiffer (also a visual artist), Val Kilmer (ditto) to produce 6" x 6" Christmas card artworks for this annual event. The works are displayed at a gala affair in which guests bid on their favorite works. The event raises $8,000 to $9,000 each year. The funds are distributed to needy artists by a community foundation. According to Lara, "the process of art is a giving one. And artists by nature are very giving. Non-profit agencies often depend on artists to support their fundraising auctions by inviting them to produce works. Little, however, is done in return for them. What's unique about this project is that it helps build the careers of less experienced artists by giving them credibility. Who wouldn't want to show with Clemente? And, they have the assurance of knowing that the proceeds actually go back to artists!"

The Future:

Armond Lara hopes to begin publishing prints of Santa Fe Christmas cards. His dream is to market them to museums around the country with proceeds directed to a national artists' emergency medical fund. "Why not?", he exclaims. "Actors have the Screen Actors Guild! Why not artists too?" Mr. Lara knows that he alone cannot make this happen. "We need more partnerships with businesses. I'd like to see more galleries donate to programs like this, perhaps in partnership with arts organizations, museums and City government." I have just one word of caution," he warns with a smile, "when you set up an emergency medical fund, made sure it doesn't cover mental health. We artists are a crazy bunch. We'd drain the money in a day!"
*


Read More