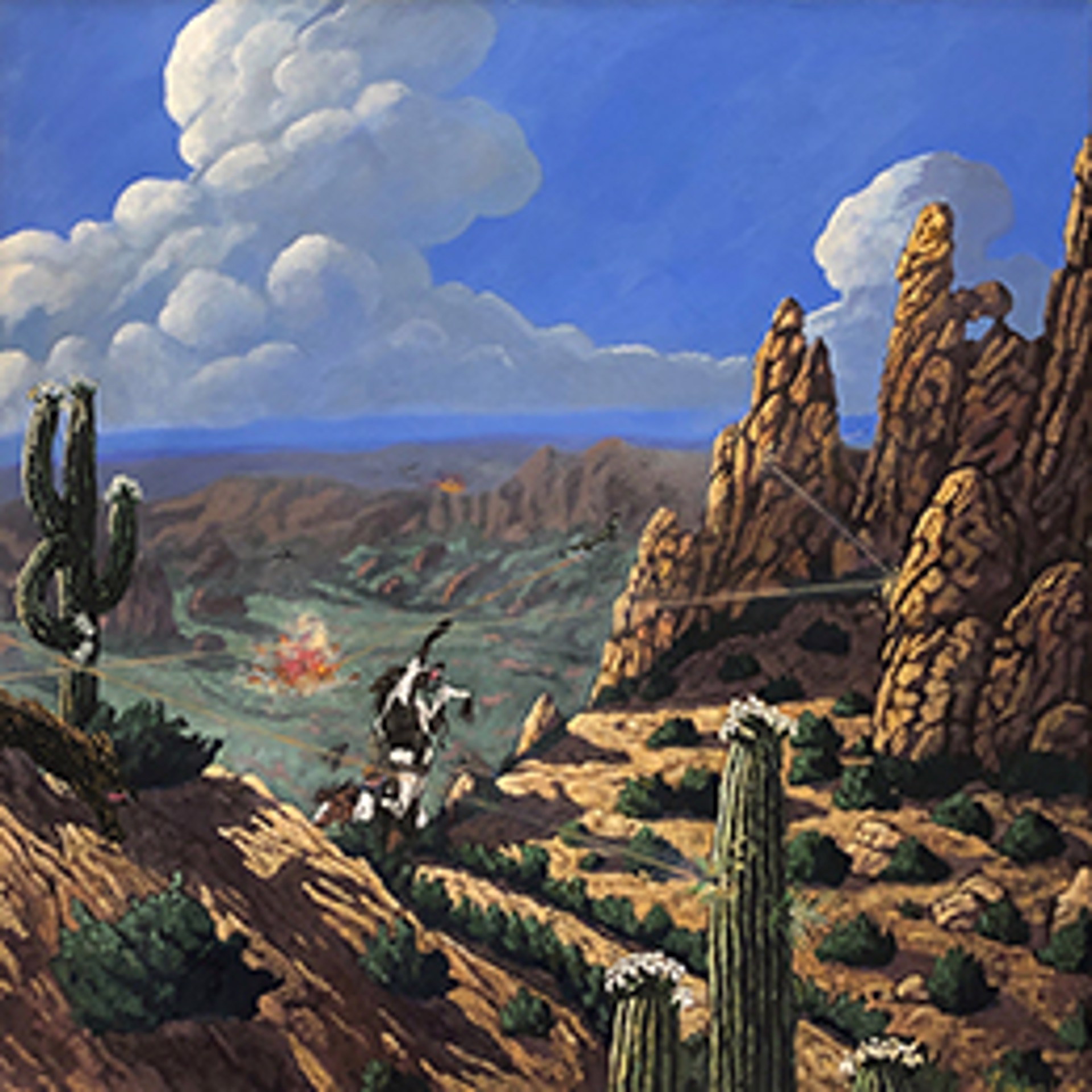 (1949 -)
Anne Coe is a true daughter of the American West. She is a fourth-generation Arizonan, raised in the relentless heat and endless space of the desert. Coe studied art in Europe and Latin America before earning her Master of Fine Arts degree at Arizona State University in 1980. Her career has brought her recognition throughout the United Sates. Coe's art has appeared on the cover of Southwest Art (June 2005) and has been featured in many other publications such as Painters of Grand Teton National Park, Drawn to Yellowstone, Leading the West: 100 Contemporary Painters and Sculptors, Humor In Art, and Trouble in Paradise produced by the Tucson Museum of Art.
Coe's work is included in numerous public and private collections, among them The Figge Art Museum, the Glasgow Center for Contemporary Art, The Whitney Museum of Western Art, the Smithsonian Institution, Eiteljorg Museum, Midwest Museum of American Art, National Museum of Wildlife Art, and Museo de Bellas Arte, Guadalajara, Mexico. The artist has completed several large public art projects. She illustrated Here Is the Southwestern Desert for Hyperion (Disney) Publishing, which has had multiple printings since 2007, including the latest printing in 2017 in the Chinese language.
Throughout her life, Coe has combined her artistic endeavors with a keen involvement in conservation issues. Initiating the Superstition Area Land Trust in 1994, she has been a major force in regional and national preservation groups. Coe has served on the boards of The Superstition Area Land Trust, The Trust for Public Lands and the State land Conservation Advisory Board. She has spent many years in Jackson Hole. Her home and studio is located in the desert east of Apache Junction, Arizona, at the base of the Superstition Mountains.
*
Read More