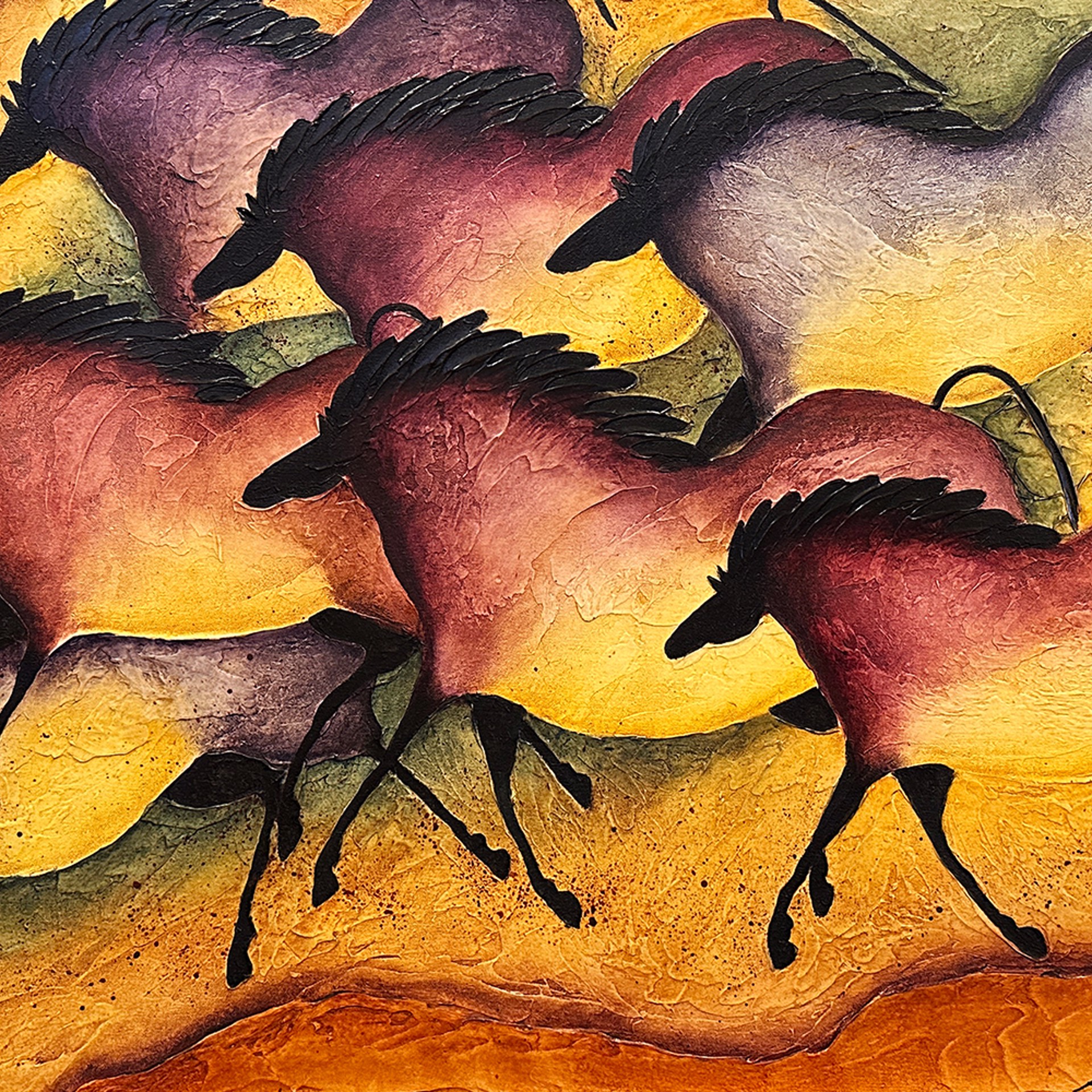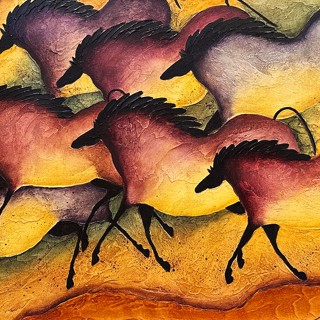 Alison Dearborn is a contemporary American artist who was born and raised in the green mountains of Vermont. She moved to Colorado in 1983 where she began to explore painting and develop her unique style.
Working with thick layers of acrylic medium, Dearborn first carves her images into the canvas, then once dry, adds color to the texture using vibrant earth tones. Her personalized technique makes every piece a uniquely special work of art.
Alison Dearborn continues to explore different media. In 2009, she began working with glass, making lampwork beads and embellishments. During this same time, she also discovered a passion for the process of beaded embroidery and has developed a workshop to share the joy of this process with others.
Alison Dearborn's art is to be found at the U.S. Department of State among other private and public collections.
*
Read More