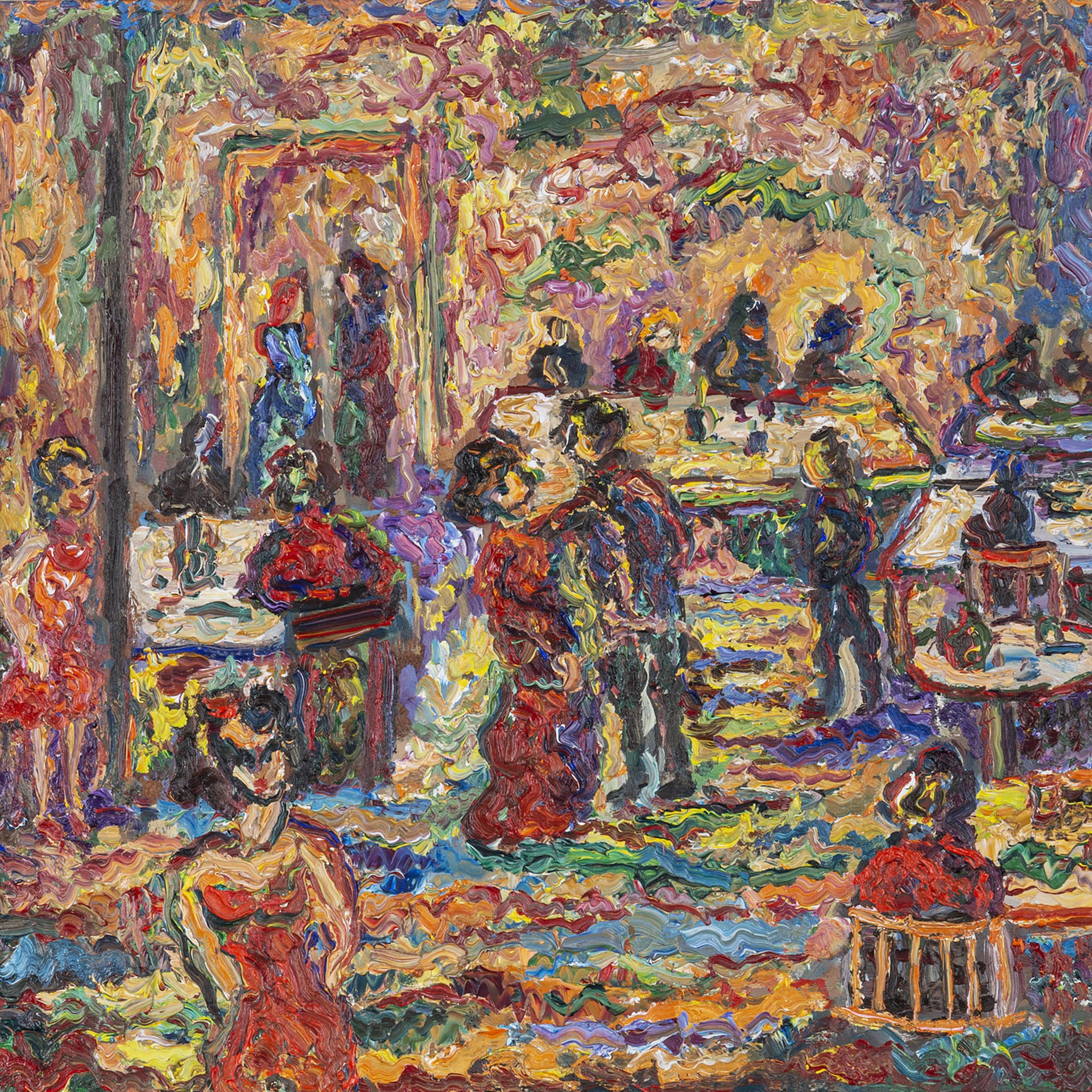 (1901 - 1958)

Alfred Morang began his studies in art at the age of 16 with various artists who summered near his home in Ellsworth, Maine. He later received formal training at Fremont University where he earned a master's degree in Fine Arts. While at university, Morang studied under impressionist painter, Caroll S. Tyson, and landscape artist, Henry B. Snell.

During the 1920's, Morang continued his studies in art, as well as music, in Boston. Morang later settled in Portland, Maine, after his marriage to Dorothy Clark. While in Portland, the couple painted and gave music lessons and Alfred also found work as an illustrator for books and magazines.

When Morang was diagnosed with tuberculosis in 1938 the couple moved to Santa Fe, New Mexico. After the move, Morang's primary focus turned to painting. He worked as an artist for the Works Progress Administration (WPA), taught at the Arsuna School of Fine Arts and founded the Morang School of Fine Art in Santa Fe. In addition to teaching, he produced the Santa Fe radio program, The World of Art, and authored a book, Transcendental Painting.

Alfred Morang's paintings represent a visual diary of New Mexico in the 1940s and 1950s. They are wonderful examples of a post-impressionistic style rivalling the French Masters.
*




Read More