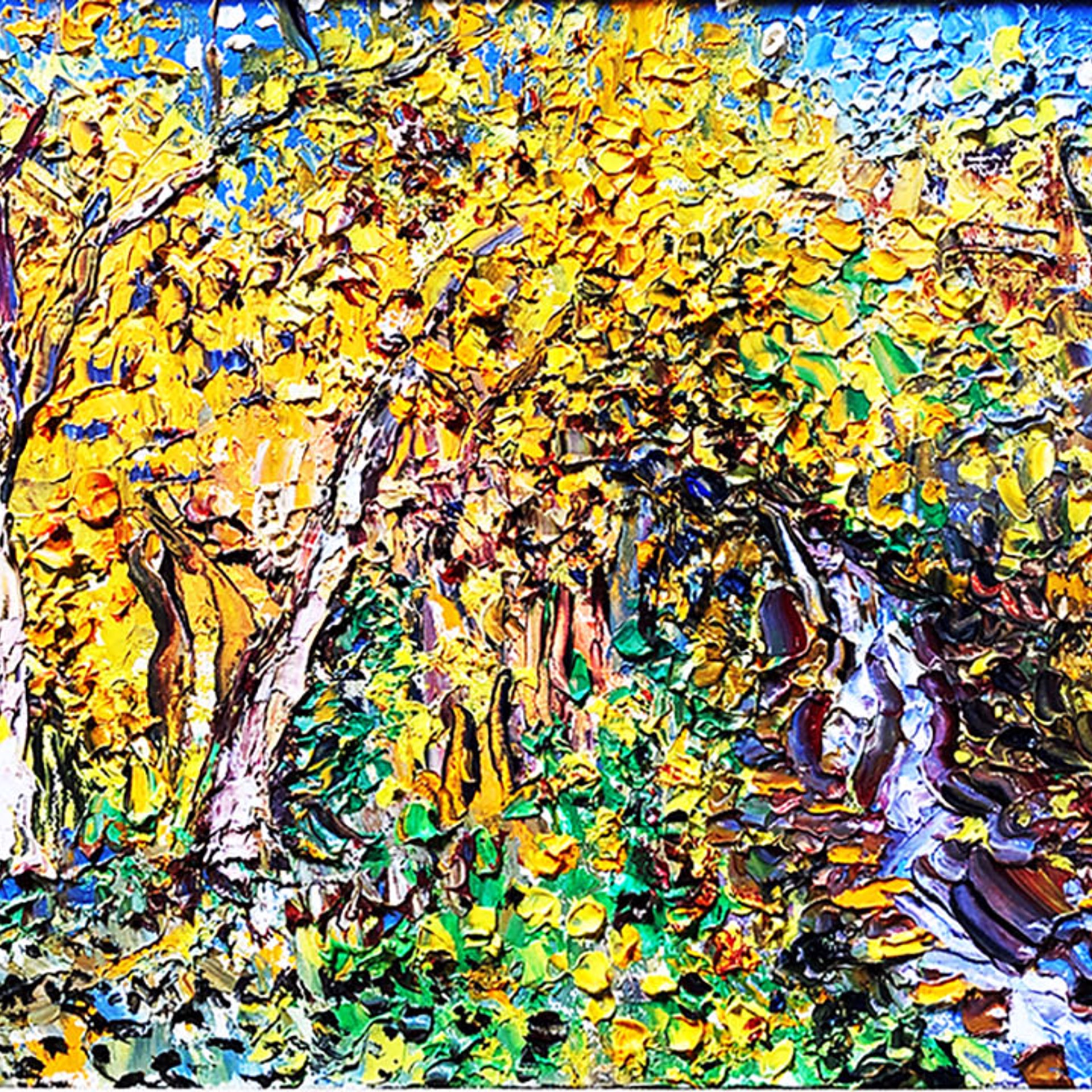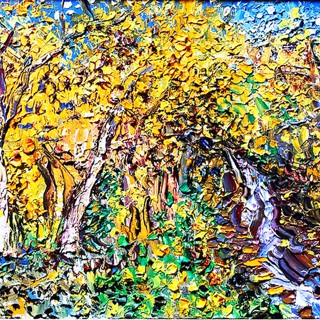 (1907 - 1992)
Macaione studied at the Rhode Island School of Design and the Art Students' League in New York. After his studies, he decided to "go west" and worked in Tucson and then Palm Springs, followed by a stay in San Francisco where he drew charcoal portraits at Fisherman's Wharf.
Fascinated by an article about Santa Fe, New Mexico, Tommy Macaione made his way to the city where he was to stay for the rest of his life, becoming known as "El Diferente" and a part of the art community that was known as the "Canyon Roaders," including Alfred Morang, Randall Davey, Fremont Ellis, Gustave Baumann, Will Shuster, Gerald Cassidy and Hal West. Macaione cited Alfred Morang, Maurice de Vlaminck, Nicolai Fechin as well as the general tradition of the Ashcan School as his major influences.
Employing a thick impasto technique, Macaione quickly became known for his vibrant landscapes and bold fauvist color usage. Tommy was an outspoken, flamboyant, free-spirited and earthy eccentric. He often traded paintings for animal veterinary care, ran for public office, and most of all became a popular fixture on the streets of Santa Fe, setting up his easel outdoors in all kinds of weather and translating into images the sights and sounds around him. It was as though he had stepped out of a movie set, cast as the wild-haired cliche of what one would have conjured up as the quintessential Bohemian "artiste."
So beloved was Tommy Macaione by his chosen hometown of Santa Fe, New Mexico, that in 1987, for his 80th birthday, he was given a one-man show and birthday party at the Museum of Fine Arts in Santa Fe, with twenty-five of his canvases on display. After his death in 1992, he was commemorated at Macaione Park; "El Diferente," is a life-sized bronze sculpture of the artist painting en plein air at the northeast corner of Marcy Street and Paseo de Peralta.
*
Read More